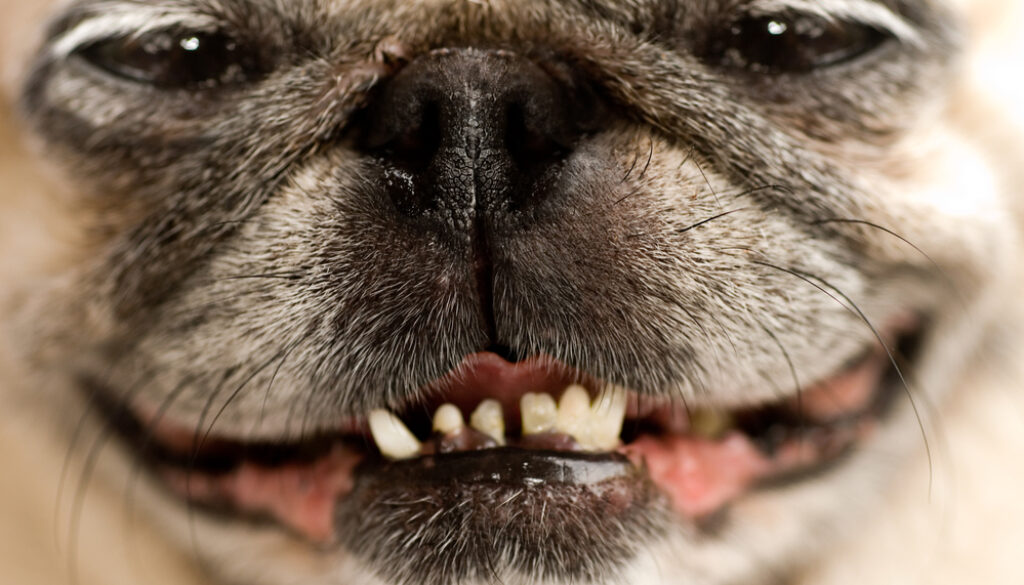 Have you heard of the saying, good things come in small packages? Whether you have or not, this can certainly be applied to small dog breeds. They're cute, dainty, petite and full of energy.
Yes, energy!
Don't let their charming looks deceive you; this can especially be the case with pugs. Pugs are hyperactive animals in both the home and workplace.
In fact, they can be quite high maintenance if you don't know how to handle them. To help you, today we're going to shed some light on why pugs can be hyper in the office.
But, before we delve into this any further, you should know more about this mischievous personality trait.
Why are Pugs hyper?
If your Pug is hyper in the office, don't beat yourself up too much. As a dog owner, it's important to know that this trait isn't just applicable to pugs alone; in fact, many dogs have a hyperactive personality. There's even a scientific name for this known as frenetic random activity periods.
You can probably relate if you've seen your Pug running multiple laps around office desks, corridors and chairs, causing quite a disturbance to your workplace. The truth is, Pugs are a small breed, and their initial purpose was to be a companion dog.
However, over time, they developed into this excitable breed (especially when young) who have a small attention span and ready to let their energy burst out.
This energy is often known as the zoomies, but we'll return to this later.
Why is my Pug so hyper in the office?
Now you have a basic insight into why Pugs are hyper in general, here are some reasons why your Pug may be hyper in the office. They are:
Excited to see your coworkers
As mentioned earlier, Pugs were bred to be companion dogs. They're people pleasers and always seeking out every bit of attention they can get.
Your Pug may become so overwhelmed with excitement at the office because they see so many humans who can potentially give them unlimited attention; it's like their dream has come true! This might be a reason why your Pug is running from person to person, wagging its tail and jumping on them.
They want to play
Yep, we know it's hard to be able to tell a Pug that you're working, and it's time to focus; after all, it would be so easy if we could speak dog. When you're in the office, your Pug will rarely understand any of this and just see you being there alongside other grownups, a great opportunity to engage in play.
They might even be trying to pick up stationary in your office to find something to play with due to boredom which can be a recipe for disaster!
It's a new environment
Have you ever been to a new place and become so excited by the new surroundings? Sometimes the sights, the noise and even the smells it's quite stimulating yet overwhelming at the same time. This may also happen to your Pug if they don't travel much and stay mainly at home. It's only natural they might want to run around and start exploring the office.
Not getting enough exercise
How often do you exercise your Pug? On average, they should have a minimum of 30 minutes of exercise a day; however, this can differ depending on their age and weight.
Sometimes your Pug may be hyper in your office because it's not exerting enough energy on its daily walks. To reduce this, you may want to opt for an additional walk in the evening or morning to make sure they're getting their energy levels met.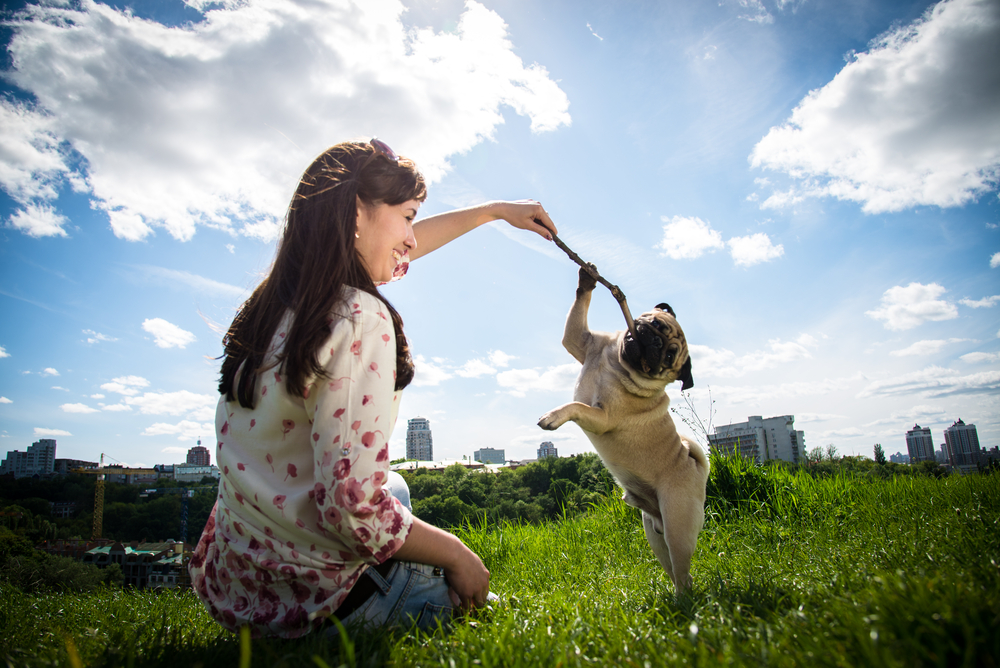 How can I tell if my Pug is being hyper in the office?
Do you remember before, when we mentioned 'the zoomies' or also known as frenetic activity periods? Well, this is a form of hyperness and additional energy your Pug needs to expel. It kind of looks like they're running like they've been released into the wild; it's a pretty crazy run.
Typical signs of your Pug going into the zoomies in the office might be:
Widened, excited eyes
A sudden gallop from standing still
A run that makes them look like they're about to go into attack
Running with tight turns and spins
Zoomies are common in most dogs, and they're not that dangerous for them either; it's natural. You should be careful, though, if you have anything lying about in your office.
Your dog could easily knock something over and hurt themself, you or your colleagues. So always make sure your workplace is safe for your Pug before bringing them.
How to reduce hyperactive periods
If you know your Pug is hyperactive in the office, there are a few things you can do as a dog owner to reduce these random intervals, such as:
1. Regular exercise
As mentioned previously, try to stick to their daily exercise and take them on an additional walk to become more fatigued and calmer in the office. If you feel they're still going to be prone to the zoomies, try to get a dog playpen where they can run around in.
2. Daily routine
Pugs are just like any other dog breed; they thrive well off a daily routine. This means they need to sleep, eat, exercise and go to the bathroom at certain times.
If you manage to do this and stick to it, your Pug may have a greater sense of belonging and comfort in the workplace. If they have higher levels of satisfaction and are calmer, it may be less likely they will be hyper in the office.
3. Work near them
Pugs are prone to suffering from separation anxiety if you're not around. If you're working in another room and they're in another part of the office or hidden from you, they may become unrestless. Try to keep your Pug near to you in the office while working or if it's not possible; you may wish to give them some toys to help keep them calm.
4. Make sure there are no disturbances
Pugs are sensitive to certain noises, and if you work in a noisy environment, this could be a reason why they're hyperactive. Try to limit workplace disturbances and keep it a calm environment that does not induce a sense of fear in your Pug.
Pugs are one of our favourite dog breeds for the office. Here are our top 5 office dogs for the office.