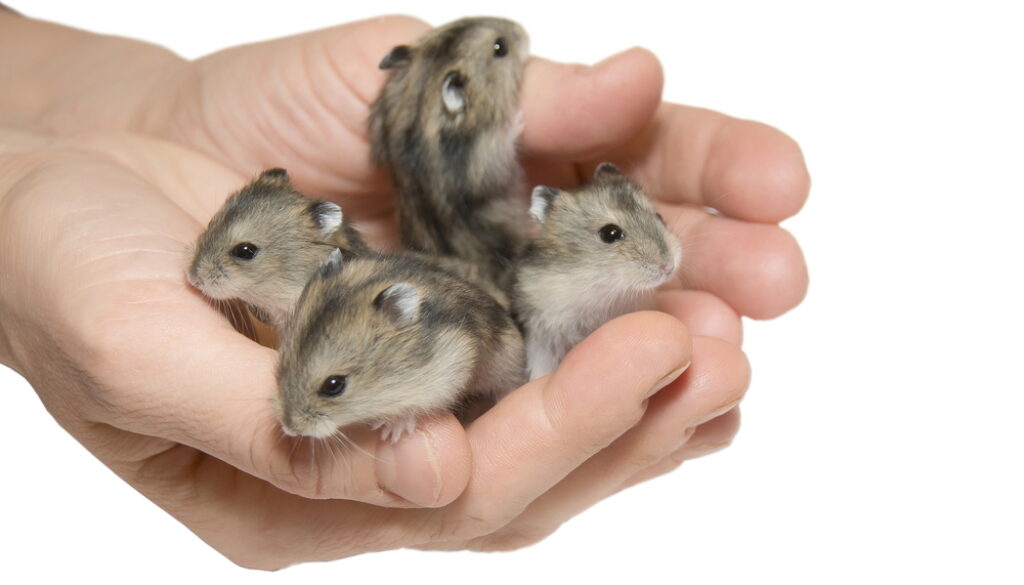 It may sound crazy, but we wouldn't blame you for asking "Do hamsters eat each other?" After all, the animal kingdom is pretty wild, and a lot more ruthless than most people know. That said, it would pay to know if your hamsters are going to kill each other before bringing them to your workplace as mascots, or even letting them hang out in your home office or something.
So, do hamsters eat each other? Well, hard as it may be to believe, yes, they do. Sometimes, at any rate. Several factors determine whether or not one hamster is going to eat another one, all of which we'll talk about below. Wouldn't want your coworkers or family stumbling on cannibalism, now would you?
Has my Hamster escaped, or has it been eaten?
Hamsters are excellent escape artists and it's normal for a hamster to escape for up to a week. Our hamster once escaped under the floorboards for a whole two weeks! Usually, they head home after they've had a good time exploring, but not in all cases.
If you have two hamsters that live with each other, it's unlikely only one would escape and the other stay put. Especially If your hamster's enclosure has no holes and all the openings and doors are secure. It's sad to say but your hamster has likely been eaten.

Hamsters are generally clean animals, so you may never find any evidence of this, which is probably a good thing because you wouldn't want to encounter your half-eaten pet. When my colleague's hamster got eaten, the only evidence he saw was a little bit of fur within the sawdust.
What Hamster Breeds Eat Each Other?
All hamsters have the potential to eat each other. However, certain breeds are more likely to do it than others. For instance, dwarf breeds of hamsters are quite unlikely to eat their kin, but breeds like Chinese or Syrian hamsters are very likely to cannibalise. But make no mistake, even the friendliest hamster may eat another depending on the circumstances!
It's A Hamster Eat, Hamster World!
The wild is all about survival. Animals compete for resources, and hamsters are no exception. In the wild, this usually isn't an issue because hamsters can spread out and find what they need. But in captivity, be that your office or your home, the only resources hamsters can access is the ones human owners provide.
So if the hamsters feel like there aren't enough resources to go around, they may kill and eat each other so that they no longer have to compete for it. Even if there technically is enough food to go around, they may eat each other anyway just so they can have it to themselves.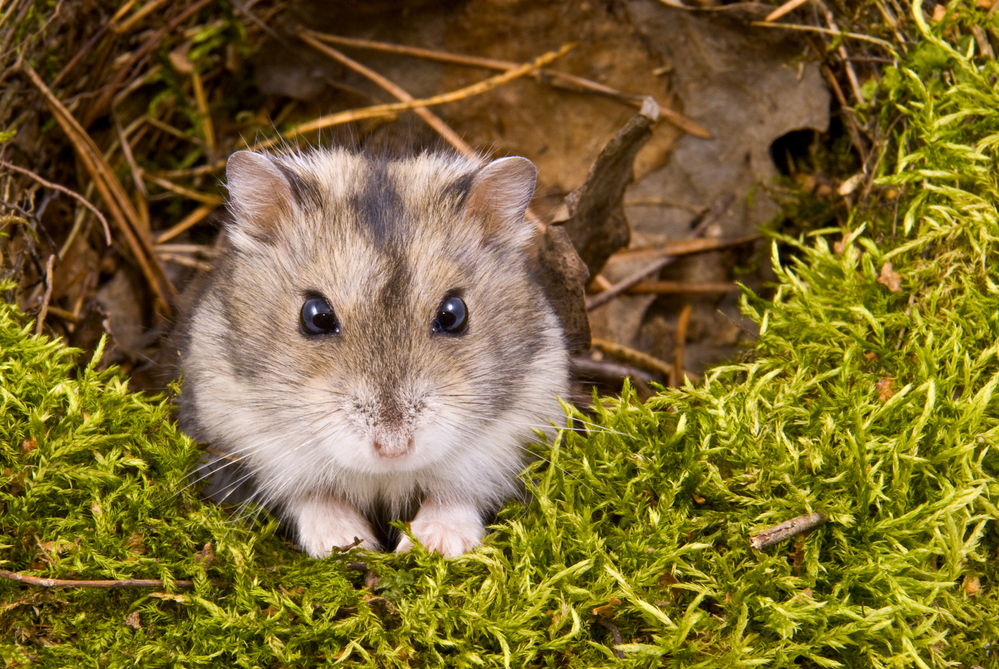 Are Hamsters Territorial?
Some hamsters, like those aforementioned Syrian hamsters, are simply territorial. They don't care about resources, and they don't care if the entire workplace is watching them through the glass. They'll kill and eat a fellow hamster just to establish dominance and protect their "territory."
Why Do My Hamsters Have A bald patch?
You may think that because your hamsters have a bald patch, there must be combat involved. I would keep an eye open for any fighting in case this is true, and then separate them into separate cages.
However, It's more likely that your hamsters are marking territory by rubbing scent glands on things as well as licking and plucking fur out, resulting in bald patches.
Cage Rage Violence
Animals that live in cages, especially cages that don't cater to their natural needs and comfort, can suffer from a psychological issue we call cage rage. The hamster gets very restless and very aggressive. If there's another hamster in the cage with them, that can result in killing and eating them. They have to release that cage rage somehow! If you notice your hamsters getting frustrated with each other, hamster balls and more human–Hamster playtime interaction may help.
Even alone, a hamster suffering from cage rage will be very restless and unhappy. Try to avoid this by giving them a large enough cage that caters to all of their needs, and be sure to let them out from time to time.
A Lacking Diet
Sometimes, animals eat other animals to get nutrients they aren't getting out of their regular diet. For instance, hamsters that feed primarily on corn may not get enough Vitamin B3, so they may eat another hamster to fill that deficit. This is a natural way of telling the hamster you need to eat this. Make sure your hamster is getting the nutrients it needs out of its diet!
An ideal Diet
Clean fresh drinking water is the first thing your hamster will need, just like us, and most animals on the planet, water is vital in hydrating and digesting.
Many people only feed their hamsters the food that the pet shop sells, which is a mixture of different seeds. This usually has all the essential nutrients and minerals and it's similar to what they usually eat, but I can imagine it get boring. Would you like to eat the same thing for your entire life?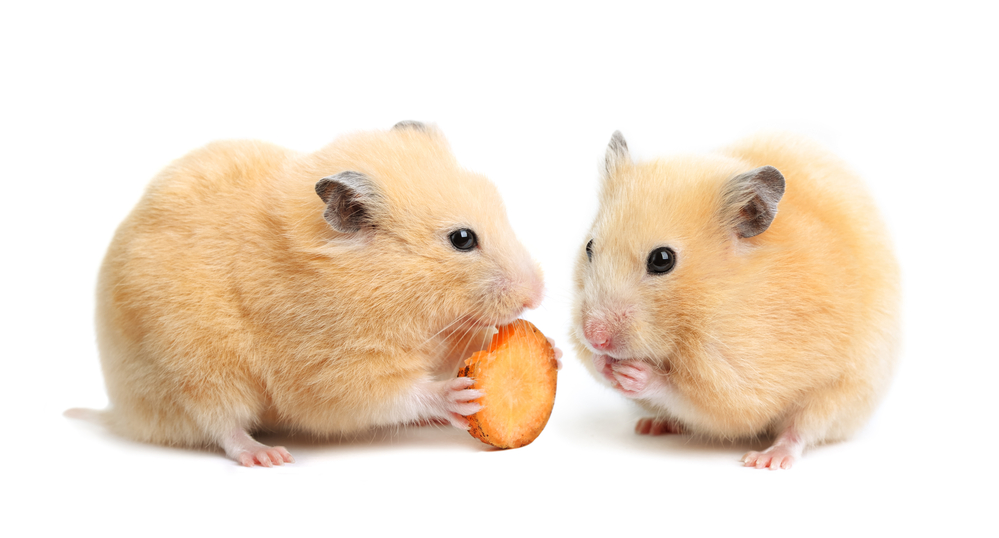 Many people are unaware, but hamsters can also eat fresh vegetables and fruit. These are best to give as treats, to supplement your hamster's seed mix. If you are having lunch in your office and notice some of the following foods, you could sneak in some for your hamster, just make sure your hamster eats it after a day, any. longer may risk bacterias growing inside the cage.
Vegetables for your hamster
Broccoli
Carrot
Cucumber
Cress
Spinach
Sweet peppers
Fruits for your hamster
While these vegetables and fruits are suitable to give to your hamster in small portions and as a one-off treat, there are some foods you need to avoid. As a rule of thumb, always avoid citrus foods as they can lead to stomach problems and diarrhoea.
Do not feed your hamster
oranges
lemons
grapefruits
grapes
rhubarb
In conclusion
Frankly, there are a lot of reasons hamsters may eat each other, from dietary needs to the stress of being stuck inside a cage. It's just safer to keep them apart in most circumstances. At the least, you don't have to worry about them killing each other for the attention of your coworkers, family members, or yourself!
If anyone ever asks you, "do hamsters eat each other?", you can now offer a resounding yes.
Hamsters are still one of our 5 Top Pocket Pets For The Office