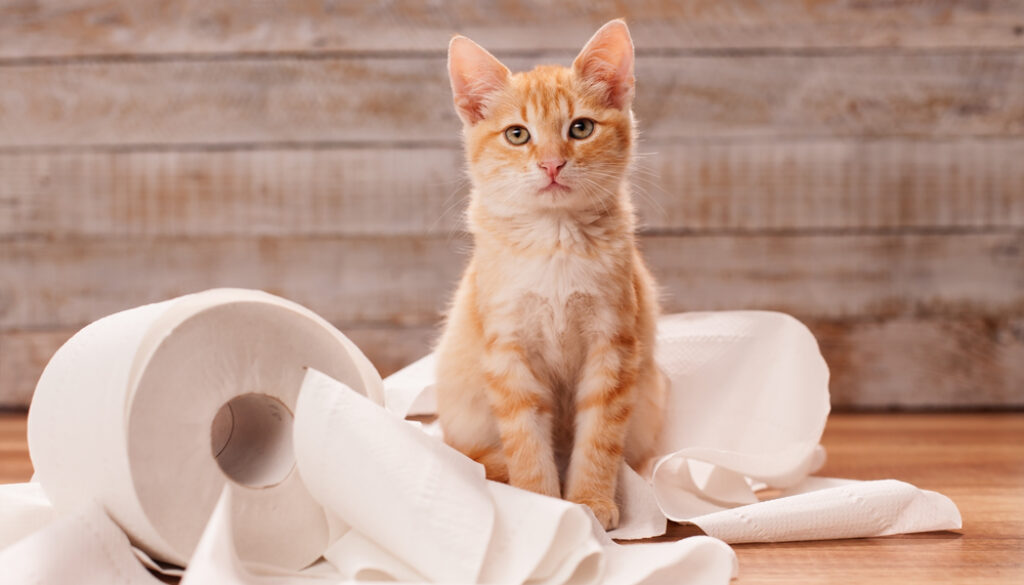 Being sick is just the worst, isn't it? Well, what's worse than us being sick is our pets, especially our feline friends.
Cats need more attention than we do as they can't always communicate and express their pain or irritation. Plus, if they are left unattended, their situations may get worse… Therefore, we have to always be on the lookout for various signs that may indicate a sickness in our pets.
One of the common sickness topics many cat owners google is "Can my cat get hay fever?" Before we answer that question, let us familiarise ourselves with what hay fever is, so we can lay out a pretty good canvas to paint the bigger picture in our minds.
What is hay fever?
If you are to Google hayfever online, you'll find the medical jargon is allergic rhinitis; it's just a natural reaction produced from the body's response to allergens.
Now regarding humans and cats, not everyone develops hayfever from the same type of allergen. There are many allergens out there, and some animals may be immune to them, and others might not be.
Normally, the usual suspects are household dust, pollen, mites, mould, and even the fur from your pet, among many others on the list.
The symptoms may include one or more of the lists given below
Blocked nose or a runny one
Sneezing/coughing or both
Itching in various parts of the body
Red and itchy eyes
There could be more, but these are the most common and prominent ones.
Can cats get hay fever?
In the same manner that your body reacts to allergens entering your body as foreign invaders, the cat's body has a similar if not the same mechanism.
To answer the question, yes, your cat can contract hay fever. It is not something unusual, and the precautions and the cures for it are pretty simple and effective. It's not a life-threatening condition and something you, as a pet owner, can handle safely.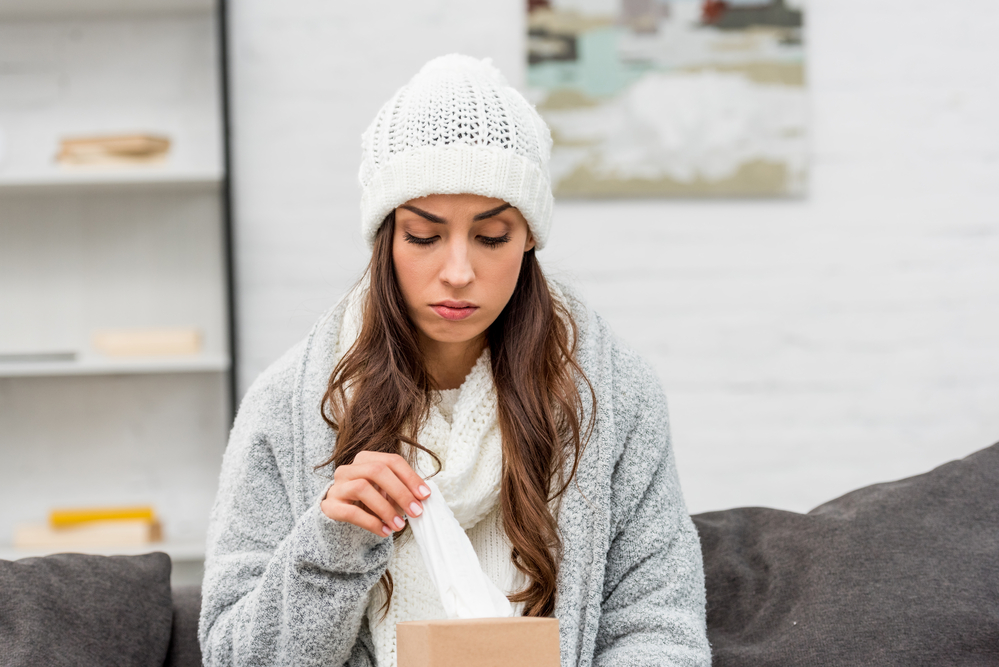 How can I tell if my cat has hay fever?
If you own a cat, you can regularly check them for hayfever and help them by being aware of certain symptoms before they get worse. The common signs are:
Constant itching: This tends to happen in areas, and their itching is a bit more aggressive than casual grooming.
Redness of the skin: This occurs in certain areas due to constant scratching.
Wounds inflicted to certain parts of the skin: Wounds occur due to cats chewing on itchy areas. These can be easily spotted as you may notice a small patch of hair missing and a few scabs—also lookout for a change in skin colour.
Vomiting: This happens due to excessive swallowing of hairballs from unnecessary grooming, which is again a reaction to the itchy skin.
Inability to eat food and loss of energy
If you find your cat over-grooming itself and constantly scratching at a certain area, do not conclude it as an allergy. It could be a simple reaction to a tick. Make sure you always check for ticks and fleas when you groom your cat or bathe them.
If you feel that there are no other reasons for your kitty to be constantly and aggressively grooming themself, then you may proceed to conclude that the cause may be hay fever.
What are the precautions against hay fever for my cat?
There are many ways to ensure that your cat gets to live in a healthy home. Here are a few precautions to be taken to avoid irritational sicknesses in your cat.
Make sure that you have a clean environment at your home and that you constantly use flea control products in the house and on your cat. These little parasites can cause a lot of uneasiness to your cat, so better keep them out rather than deal with the consequences.
Always take care of the dietary routine that you follow for your cat. Remember, don't spoil them with treats that you do not know how they would react to without asking your vet.
It's important to keep a regular grooming routine for your cat to avoid matting the fur and constant shedding. This will bring down the amount of hair that your cat accidentally consumes while grooming themselves.
Make sure you avoid foods that the cat is allergic to. This effect may get worse in the long run. Therefore, it is always best to keep them away from it.
Always ask your veterinarian before using grooming products such as shampoos and bath gels on your cat. They can cause an imbalance in the natural oil levels of the cat's skin and make the skin dry and scabby.
Finally, do not leave your cat unattended under open sunlight for too long. Cat's skins are sensitive and take adverse effects from UV rays in the long run.
How do I treat hay fever in my cat?
If you're scared your cat might have hayfever, don't worry; it's actually a benign condition. It's simply a type of allergic reaction to foreign particles.
Therefore, there is nothing to eliminate, as it would be the case for a foreign parasite such as a virus. If you're reading this article and feel like your cat has hayfever, the best thing you can do is take them to a vet.
Vets are professionals in this matter, and it's most likely they will examine your cat and prescribe treatment for them.
Generally, treatment for hay fever in cats include
Anti-histamine and anti-inflammatory medication. These drugs are administered to certain areas of the skin in a topical ointment. They also come available in the form of oral medication. 
The vet may ask you to include omega 3 dietary supplements into the cat's diet.
They may prescribe a few medical creams and washes.
Precautions to excessive grooming and scratching may include clipping of claw nails and trimming of hair to bring accidental hair consumption to the minimum.
Conclusion
Hayfever in cats is actually no biggie. But if you do find your cat to have contracted hayfever or is showing the typical signs, take them to a vet immediately.
A vet will prescribe them medication to help them cope with their allergies. In this context, it's always important to wait for the vet's recommendation before you give your cat any medication.
On the contrary, you can stay alert and watch out for typical symptoms like itching, loss of appetite, vomiting and wounds on their skin to prevent their hayfever from deteriorating.
The remarkable thing is, cats are not too different to us humans. Before you read this article, did you know cats could get hayfever? Let us know in the comments below