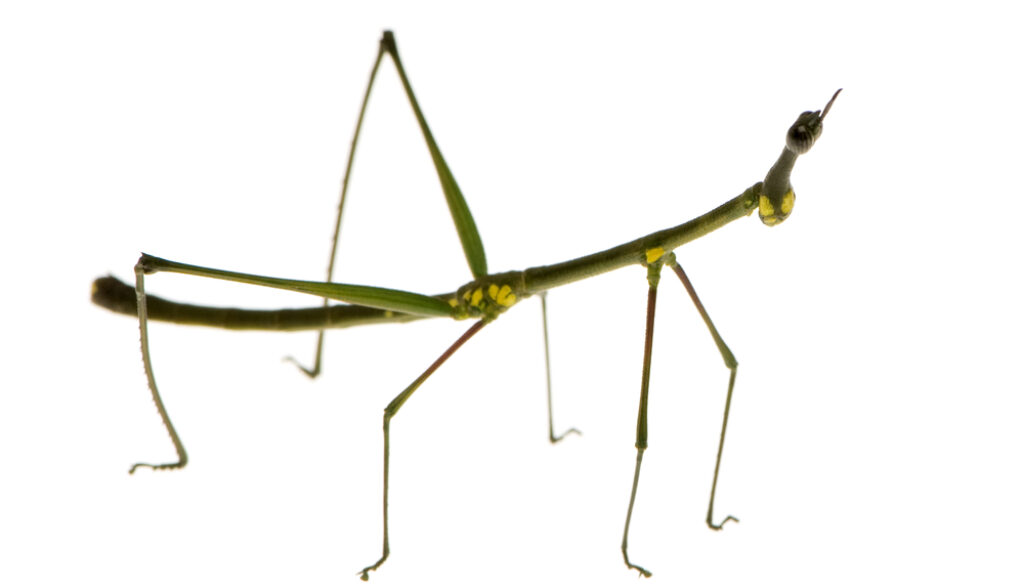 If you want to be different and bring a pet into the office that no one else has, you're in luck. Below are 5 unusual office pets. Just be warned, you may have to change your lifestyle to fit around looking after them!
1. Hedgehogs
Pet hedgehogs are cute. Their coats are flexible like bristles on a brush, but sharp. At one point, I would spot a hedgehog outside, almost 6 times a year… Now they rarely ever makes an appearance.
According to the Warwickshire wildlife trust, "Up to 335,000 hedgehogs are estimated to die on British roads annually." 😭
The African pygmy hedgehog, or four-toed hedgehog. it's the smallest of the hedgehogs in the whole world, sold by some pet shops that specialise in them. Pet hedgehogs are small, but that does not mean they need less care, It's actually the opposite. As a nocturnal animal, you will need to feed and care for them in the evening hours. If you work the night shift, this animal is perfect.
What do African pygmy hedgehogs eat?
African Pygmy Hedgehogs love creepy crawlies. Some include; Beatles, Earwigs, Earthworms and even slugs! You can also purchase high protein pellets which include vitamins and minerals.
Bringing these insects into the office everyday, may not help you win the colleague popularity contest but the hedgehog will!
How do I house the African pygmy hedgehog?
African Pygmy Hedgehogs are best housed individually in a quiet, low lighting environment with enough room for exercise. Recycled newspaper is good for bedding. Fresh water should be available at all times. Enclosures should be plastic and not made from metal wire.
2. Sokoke cats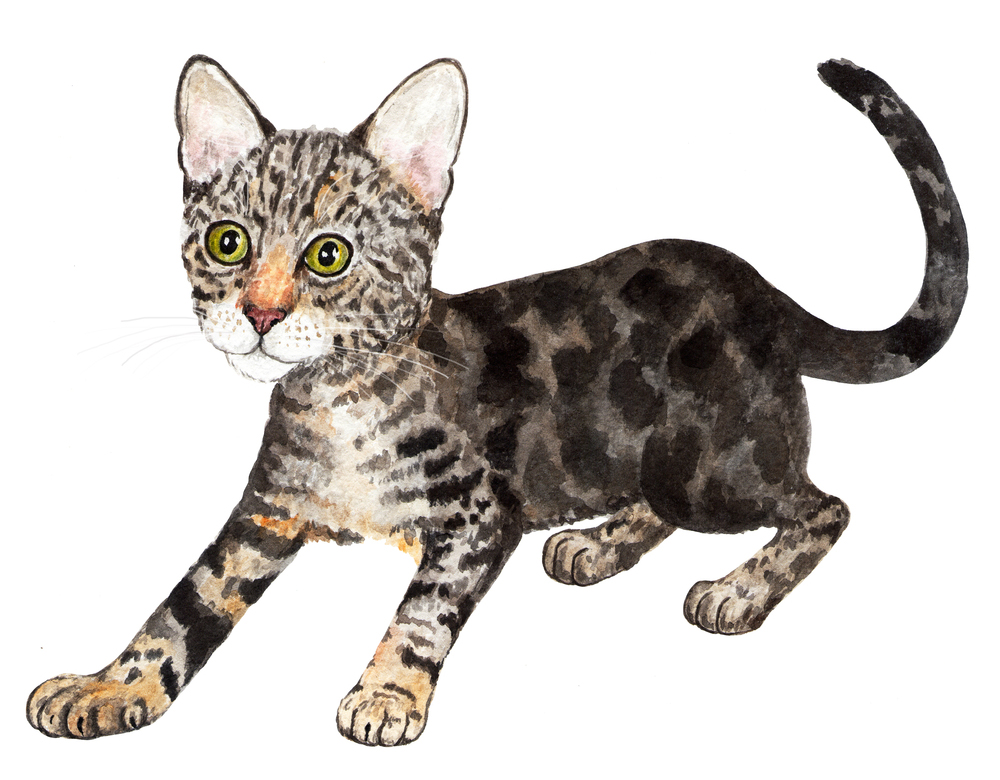 This breed of domesticated cat is super rare in the UK, making it one of the most Unusual Office Pets to keep. As well as being one the rarest cats in the world, cat lovers love this breed of cat because of the playfulness, intelligence, and love of meeting new people. In Kenya, people call this cat Kadzonzo which translates from their local language to "looks like tree bark".
Bringing an Sokoke cat to work with you is dangerous, I would get no work done. I would be fixated on this cats fascinating and beautiful coat.
Cats make a great pets to any office. They smell good and are ideal companions for people who work full time. Here are 5 reasons why every office needs a cat!
What do Sokoke Cats eat?
Sokoke Cats eat just like every other cat. They love all cooked meat and need it for a strong heart, cat-eye vision, and a healthy reproductive system. Raw or old meat may make this cat sick.
How do I house the Sokoke Cat?
Sokoke cats should have access to several rooms. They love to roam about and have a good view. Accommodate the cats bed in a warm place, next to a radiator or in the sun. Most Sokoke cats prefer to sleep high up where they will feel safe.
3. Scarlet Macaws
Some Macaws can cost thousands of pounds, others under £1,000 dependent on the variety. This Scarlet Macaw costs around £3,000.
There is no need for music or entertainment in the office when you have a macaw that talks better english than the guy next to you, dances better and even whistles better! But, one issue that may hinder your decision to get a scarlet Macaw is that they can scream the office down as well! These birds are the definition of exotic, when I see one, I automatically think about the beach.
A Scarlet Macaw maybe the best pet to get if you are a CEO of a company, because of the cost and built in alarm system!
Are Scarlet Macaws good pets?
Scarlet Macaws make very popular pet parrots. They are very loud, stubborn, and need a lot of space. Macaws are for the experienced bird connoisseur who appreciates their unique personalities and quirks. But away from the downsides, these are very intelligent birds who are very affectionate and enjoy spending time with their humans if they have been hand raised.

What do Scarlet Macaws eat?
Scarlet Macaws eat the same yummy food as any other Macaw Parrot. They eat a variety of seeds along with fruits, nuts, vegetables and other delicious treats.
4. Chinchillas
If you love your job and plan on staying in the same company for years to come, a Chinchilla maybe the pet for you. If you enjoy starting work at dawn and finishing work at dusk, you've just ticked another box, Chinchillas are most active during this time!
They live for 10–20 years and are clean, quiet and odourless.. The perfect employer! Chinchillas are soft, however they have to be tamed at at young age, otherwise they may never like to be held and will bite if felt threatened.
What do Chinchillas eat?
Chinchillas naturally eat grasses, leaves and twigs – Chinchillas are lucky to have teeth that continuously grow throughout their life. Eating grass and hay help wear down the teeth keeping them at the correct length/shape. Chinchilla food can also be purchased, this mixture includes parsley, plantain and linseed.
5. Stick Insects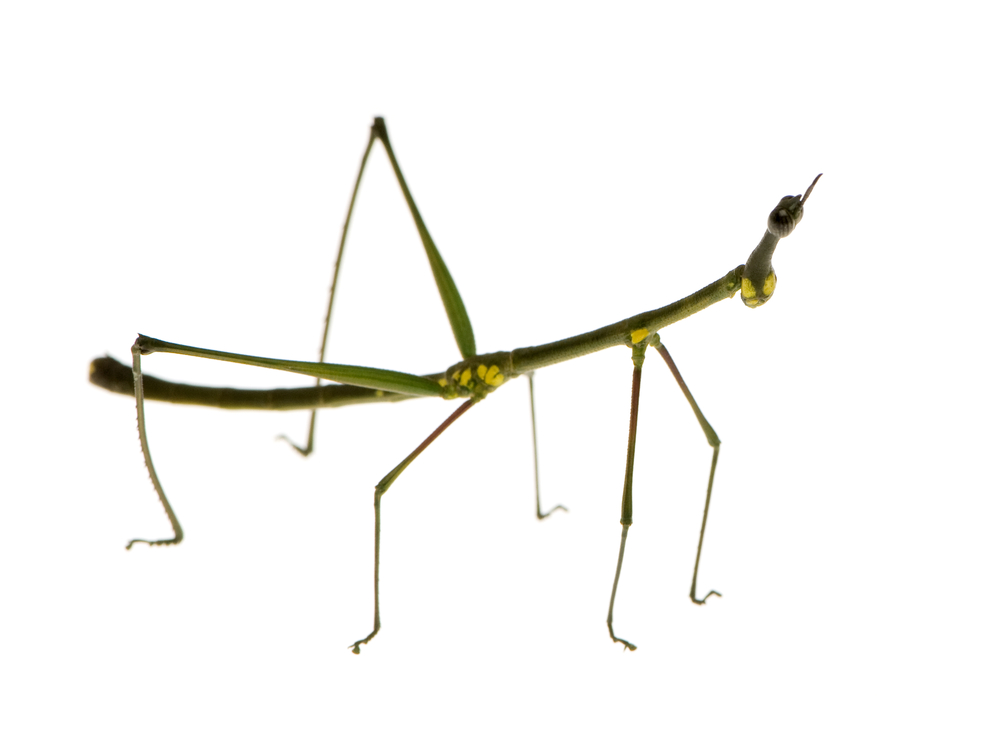 Stick Insects are one of the most unusual office Pets to keep. I've always wanted to keep some. They are fascinating to watch, and it's fun trying to spot them in a tank of actual sticks, I find it therapeutic. The most fascinating fact about these insects is that only 1 out of 1,000 are male. Fortunately the males can fly! 😉
The typical lifespan of a stick insect is between 12–16 months – great news if you love job hopping after a year!

What do Stick Insects eat?
Stick insects love nothing more than fresh leaves so theres no last minute run to the pet shop for food. The leaves should be kept on the twig in a small pot of water with a cover to prevent the Stick Insects falling in.