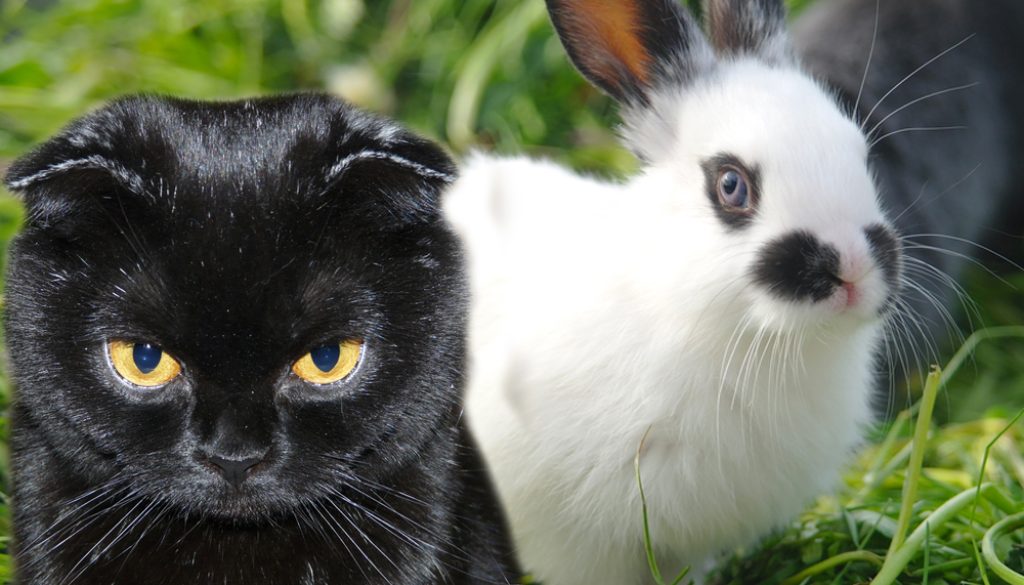 Cats are cute, cuddly, and often thought of as harmless pets. However, there is a common myth that cats will hunt and eat bunnies. This myth has caused some people to avoid owning a cat altogether. But is there any truth to this myth? Can cats really eat bunnies? In this blog post, we'll debunk this myth and delve into the real relationship between cats and bunnies.
Cats are predators
Cats have natural instinct to hunt small animals. This includes bunnies, birds, and rodents. However, it doesn't necessarily mean that they'll eat them. Most domestic cats are well fed and simply hunt as a form of play or to satisfy their hunting instincts. They may catch the animal and play with it, but not necessarily eat it. So, if you're worried about your cat eating your pet bunny, it might be safe to put aside that fear.
Bunnies are prey
Rabbits are considered prey animals. Their natural predators include large birds of prey, foxes, weasels, badgers, cats, and various species of snakes among others. Their status as prey is one of the reasons why rabbits have evolved to have a keen sense of hearing and sight, as well as the ability to run fast and burrow underground for safety.
Cat breeds are unique
Some breeds are more prey-driven than others. For example, Siamese cats are known to be more aggressive hunters compared to Persian cats. Additionally, outdoor cats are more likely to hunt than indoor cats. So, if you have a rabbit and you're planning to get a cat, it's important to consider the breed and personality of the cat before introducing them to your bunny.
It's important to understand that cats have different dietary needs than carnivorous animals like dogs. Cats are obligate carnivores which means that they need to have meat in their diet to survive. However, if your cat is well fed and healthy, they might not feel the need to hunt or eat small animals like bunnies. Most cats prefer commercial cat food over live prey.
Training cats to be friends with bunnies
It's crucial to keep in mind that cats can be trained not to hunt small animals like bunnies. Training can start at a young age and mostly involve play training and providing them with an adequate amount of toys to play with. Also, if given enough attention, love, and playtime, your cat might not feel the need to hunt at all. The key is to train them when they're young and be consistent with your training.
If you have a bunny and a cat and they're both well-trained and accustomed to each other, they can co-exist peacefully. You can make sure that the bunny's enclosure is placed in a secure location where the cat can't access it. This ensures your bunny's safety while also giving your cat room to explore and play.
So, do cats eat bunnies?
While cats do have a natural instinct to hunt, they might not necessarily eat the bunnies they catch. It's important to remember that not all cats are the same, and some may be more likely to hunt than others. Training your cat can also help stimulate them and discourage them from hunting small animals like bunnies. Overall, cats and bunnies can co-exist peacefully if trained and kept in a secure environment. So, if you're considering owning a cat but worried about the safety of your bunny, you can rest assured that it's possible for them to get along.