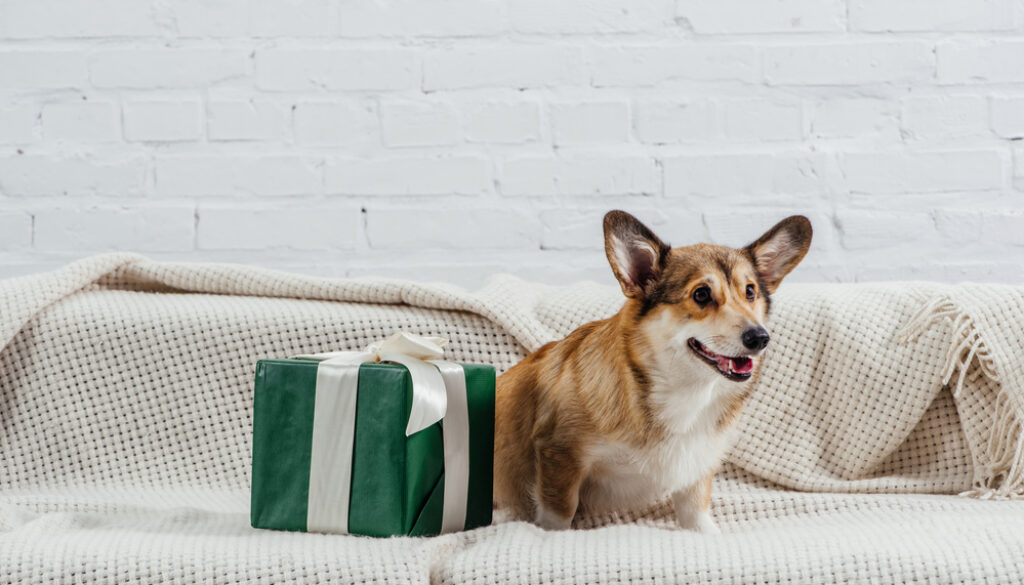 What is the protocol when you're celebrating the birthday of your four-legged friend? Does your office dog's birthday still command for cake?
When it comes to office birthdays, most of us are no strangers to caterpillar cakes, banners, and helium balloons. But what is the protocol when you're celebrating the birthday of your four-legged friend? And, crucially, does your office dog's birthday still command a need for cake, cocktails at lunch, and music in the office all day long?
Here are some fun, frivolous, and touching ways to celebrate man's best friend – whether or not they realise the celebrations are all about them!
Celebrating your Office Dog
Who doesn't love an excuse to celebrate, especially in an office environment? If your office has a dog who loves to visit, or one of your colleagues has a new pup that is determined to make everyone's day a little brighter, we think that they deserve the kind of celebration you would give to any other colleague – if not more. After all, dogs shower us with love every day, and birthday's present the ideal time to do the same.
Before we dive into our in-office doggy celebration ideas, a few fun facts…
One human year equates to roughly 5-7 years for a dog, depending on its breed and size. So really, for every birthday we throw them, we really owe them at least 5-7 cakes and gifts…
Dogs can small thousands of times better than us, but their sense of taste is far less developed. Maybe a great smelling cake is a better idea than one that tastes great!
Dogs respond to tone of voice rather than actual words. They can tell when they are being praised or told off.
Petting dogs can lower your blood pressure. If you don't already have an office dog to combat stress and make everyone in the office feel calmer, there is never a better time than the present, to get one!
How to Bring a Dog's Birthday into the Office
It's that time of year, and you're determined to give your office dog the affection and celebration they deserve. From gifts to celebration ideas and activities your dog will love, here are our suggestions for celebrating your dog's birthday in the office.
Spoil them with Gifts
A dog's birthday in the office is an opportunity to engage everyone. This will for sure enhance the office environment and the well-being of the office dog. From a new dog bed to branded bowls and other accessories, use this as an opportunity to stamp some personality into your office. Celebrate the fact you have an office dog and get cheesy and over the top about your branded pet products.
Don't forget Wrapping
How many times has your dog got involved at Christmas? or on a human birthday and found themselves tangled up in wrapping paper – all the while loving the entire experience?! Let's face it, gifts are great. But so is the wrapping, so take time to choose bright paper and ribbons that your dog can play with.
Get Decorating
What better way to bring some life and colour into the office than a birthday. Especially one for your furry friend! After a year or more of home working and uncertainty around office life and the return to work, celebrating a dog's birthday is such a fun way of bringing everyone together and injecting some high spirits into office life. Some of our favourite decorations including doggy buntings, bone-shaped banners, and coloured streamers.
Get TWO cakes
One for them, and one for you. It's important not to forget the human element of your office dog party. This means treating both your dog and your colleagues to some treats, party food, and of course a birthday cake. Keep it safe and dog-friendly. A dedicated cake purchase from a pet store or made using dog-friendly ingredients. Even add a human touch with a dog-shaped cake for everyone else.
Take Pictures
A dog's birthday in the office is a great opportunity to express and celebrate the personality of the workplace. Social media is a great platform to share behind-the-scenes office antics. these allow customers and clients to see what kind of people you are. Who doesn't love a workplace that celebrates their dog's birthday?!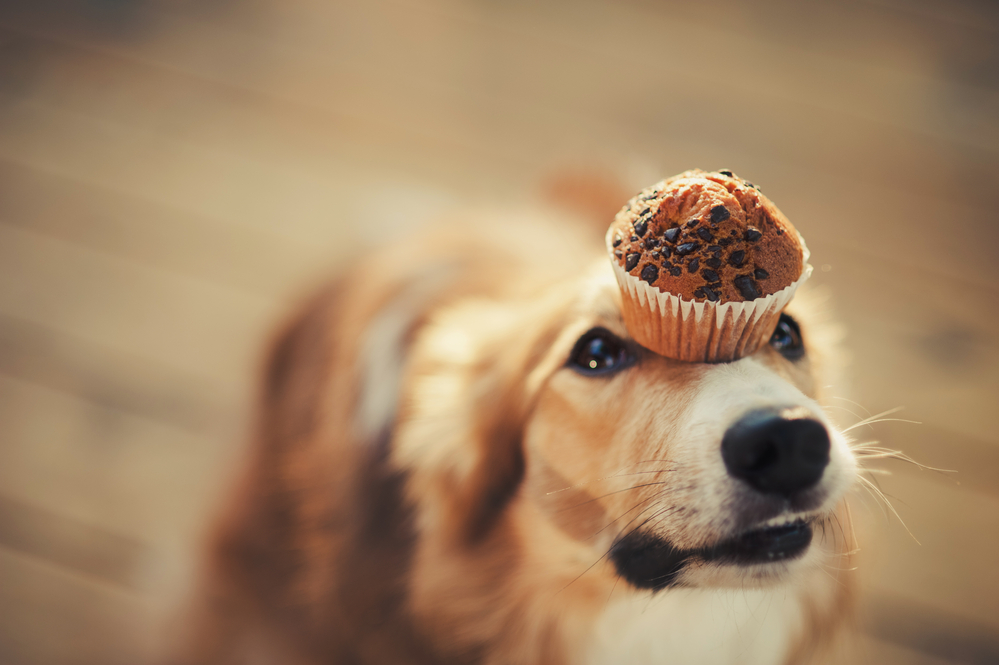 Take some time out for Games
The best way to show your dog some love is to invest some time in outdoor games. The classics being Fetch, Throw and Catch, and Hide and Seek. This is a great way to make your dog feel loved by getting everyone involved. Plus it gives everyone a break from work and some active time outside – an important part of getting that crucial work-life balance nailed down.
Party Favours
Keep the party going long after 5 pm strikes, by sending everyone home with a little treat for their furry friends and/or family members. Whether it's a dog biscuit to include their pets at home in the office celebration, or a slice of cake for partners or children, party bags are fun and create the kind of community feel that is so important in modern offices.
Can Dogs Eat Birthday Cake?
Dogs should never eat chocolate. It is highly poisonous for canines. If you wish to give your dog a birthday cake, make sure it is not toxic. Cake can contain unhealthy ingredients such as sugar, fats, and wheat. Medical News Today has a great article on foods that are safe and unsafe for your doggy friend. When you purchase a cake you are never 100% sure of the ingredients, so your best bet is to bake one yourself.
If your dog has unexpectedly jumped up onto your desk, and eaten a large amount, keep an eye on your dog's behaviour. You should seek advice from a vet, should you be worried.
The Takeaway
If anything, a dog's birthday in the office is more cause for celebration than colleagues! Because who gives you more love and support every day than your office dog?! Invest in some of these fun party and celebration antics, and give both your colleagues and your dog something to remember.