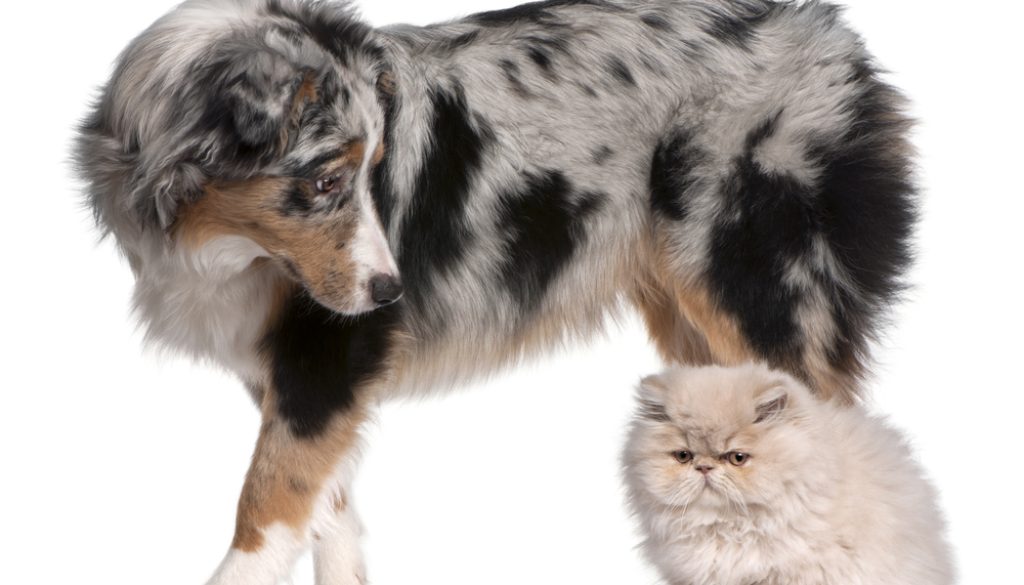 If you're a pet lover and are considering bringing a Persian cat into your home or workplace, there's a good chance you already have furry companions, such as dogs. And you might be wondering, "Do Persian cats get along with dogs?" The good news is that the answer is yes! Many Persian cats are friendly, affectionate, and adaptable enough to live with dogs without any problems. But before you run out to adopt a furry pal, let's take a closer look at how Persian cats and dogs can peacefully coexist.
How old is the Persian cat and dog?
One of the first things to consider when introducing a Persian cat and dog is the age of both animals. Younger pets are more adaptable and often enjoy interacting with other animals. Therefore, it is easier to introduce a young Persian cat to a dog, especially a younger one. However, with proper socialization, it's possible for older pets also to live together peacefully. Therefore, it's essential to be patient and supervise the first few interactions between the two. This way, you can intervene if things get a little too rough.
Consider the type of dog that will meet the Persian Cat
Another thing to keep in mind is the breed and the temperament of the dog you're considering introducing to your Persian cat. Breeds like Golden Retrievers, Labradors, and Beagles are known to be friendly, outgoing, and good-natured, and are generally more welcoming to cats. On the other hand, breeds such as Pitbulls and Rottweilers might not be as easy to get along with. That said, every dog is different, and the breed alone should not be the only factor to determine the compatibility with a Persian cat. For instance, a terrier such as a Scottie, will more than likely chase the cat and lick it's lips!
Introducing the Persian to the dog
The introduction process is critical and will set the stage for your pets' future interactions. The introduction should be gradual, with the goal of getting both animals familiar with each other's scent and presence. Start by keeping them in separate rooms for a few days. Allow your dog and cat to become familiar with each other's scents by exchanging their bedding. Once they're comfortable with each other's scents, you can proceed to supervised visits, allowing them to get a good look at each other without any physical contact. Gradually increase the duration of their visits, but always keep them supervised.
Feeding a Persian cat and dog
Feeding time is another important factor to consider, especially if your cat and dog are food-obsessed. Always feed them separately and at different times or rooms. Not only does this prevent any fights, but it also ensures that they both get their appropriate nourishment without any competition.
While it may take time, patience, and careful supervision, Persian cats and dogs can enjoy a happy living environment together. Remember, every pet is unique, and it's important to consider their personality, age, and history when introducing them to each other. Patience and positive reinforcement are key in making sure that your furry family members get along.
Persian cats can indeed get along with dogs. Proper socialization, supervision, and patience are vital in ensuring a happy home environment for your furry family members. Remember to introduce them slowly, feed them separately, and always monitor their interaction. With time, you'll see them playing, snuggling, and getting along like the best of friends. A little effort and patience can indeed go a long way in making sure your pets live harmoniously under the same roof. To learn more about dogs and cats coexisting in the workplace, check out this blog post!