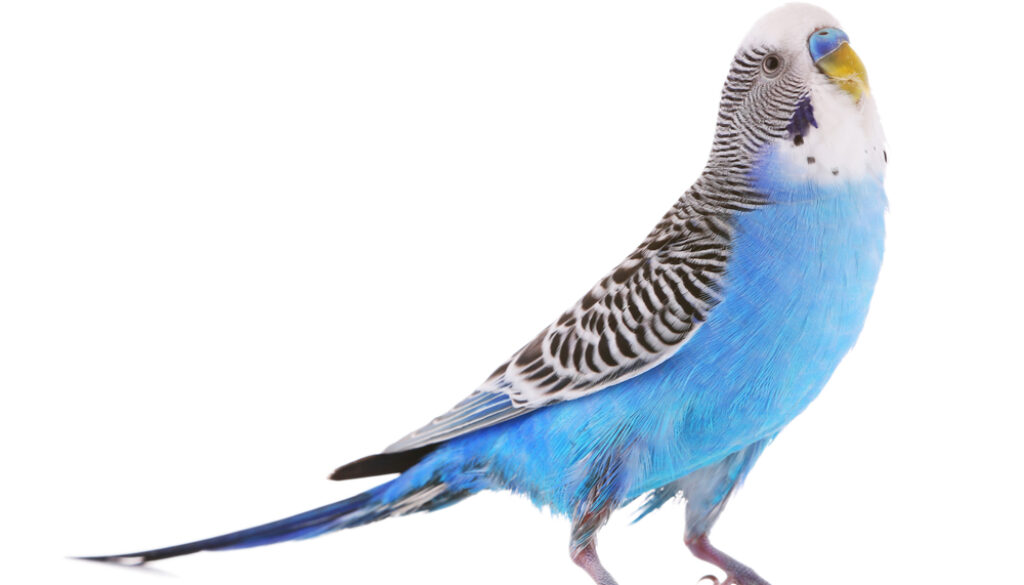 Do you need to find a quiet pet bird for the workplace? Maybe you are hesitant because their songs may not be appreciated by your colleagues. Good news! You can bring a feathered friend into your office while still being respectful of those around you.
Everyone loves to chat at work and your feathered friend is no different, recruit a quiet workplace bird today!
Usually, when a bird sings, it brings a smile to most faces. But, you must always remember that you can never make everybody in the workplace happy. With every decision or something new, there will be people who complain.
There are many factors to consider when introducing a bird into the workplace. One factor is noise.
Surprisingly, sometimes even the smallest bird can make the loudest sounds. In this post, we're going to look at silent pet birds for the workplace. Well… quieter. Not all of them are small and there are no silent birds as they are naturally social animals.
Here are our 5 quiet pet birds for the workplace
Are Budgies quiet?
Quieter voices make budgies a better fit for the workplace as they love to have a chinwag and hear their voices. When the office is loud, these birds are quiet.
Budgies are less likely to bother your colleagues during deadline day compared to some other winged friends. People generally talk about how quirky and beautiful these Budgies are rather than obsessing over their voices.
Everybody has heard of a budgie before. These small but beautifully coloured birds are a popular choice for the office as well as the home. The blues, yellows and green's that they come in are so vivid, brightening up any space!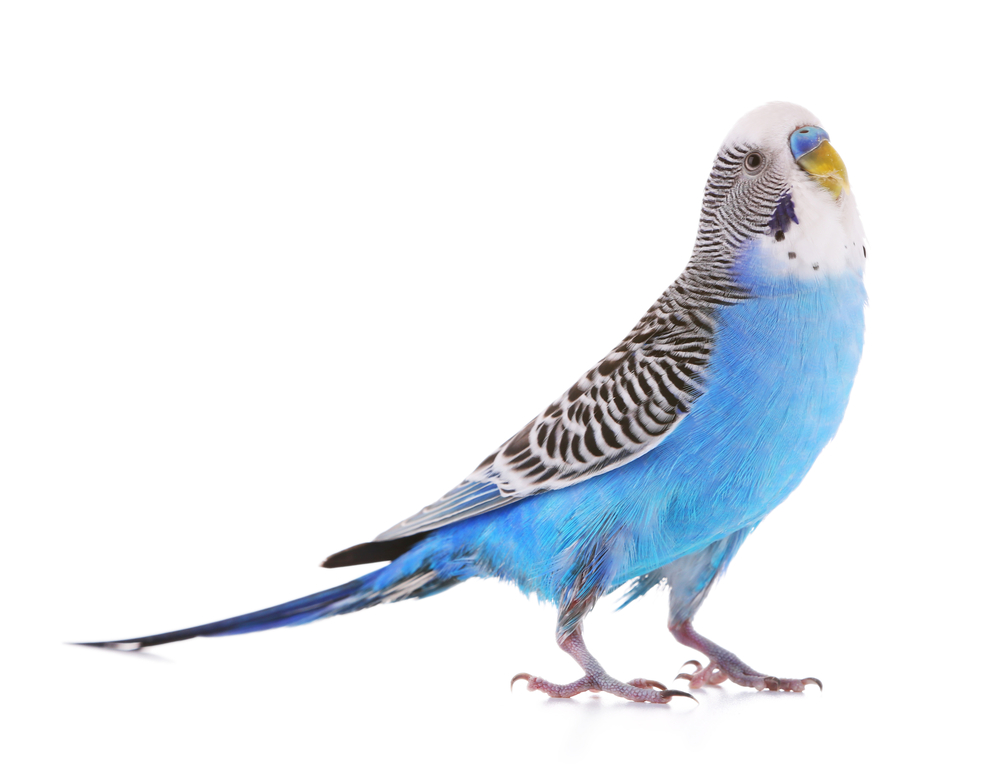 Budgies are best known for how social they are and they love nothing more than jumping on a finger or two. Preventing you from becoming that keyboard warrior!
Are Finches quiet?
Finches are vocal birds, singing throughout much of the day, but their very small size results in a much softer and mellower volume and they are cute. They come in a wide variety of beautiful colours.
There are many different varieties of finch available; just remember that zebra finches are known to being louder while Gouldian finches as the quietest.
Are Senegal Parrots quiet?
If you have the space in your office, Senegal Parrots make a great workplace pet.
Senegal parrots can hold a conversation, should you teach your parrot to talk.
They can also mimic sounds that they hear in everyday office life, such as coughs, printers running out of paper, or phones ringing.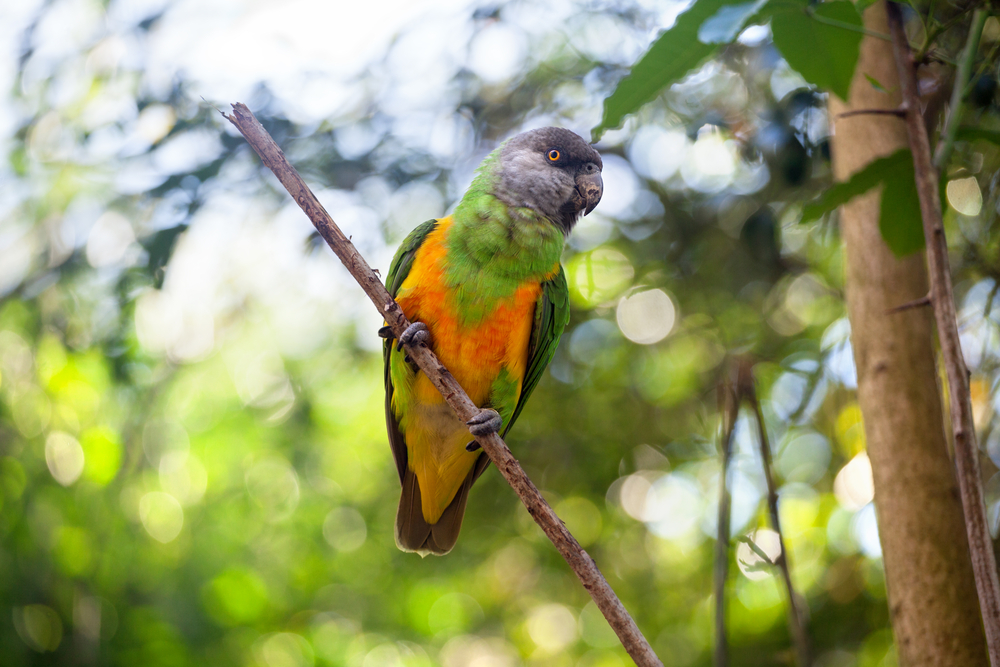 This parrot usually only responds to sound, the talking isn't too spontaneous which is great if you don't want to frightfully jump out of your seat after lunch because your parrot has started to sound like your boss!
Are Cockatiels quiet?
Cockatiels love to talk with training. In addition to this, they can chirp, whistle, hiss and coo.
A few things to note: These birds can cause trouble in the office. They love seeking attention and throwing seeds out of the cage. They also wake up now and again in a panicked state, flapping wings and making sounds.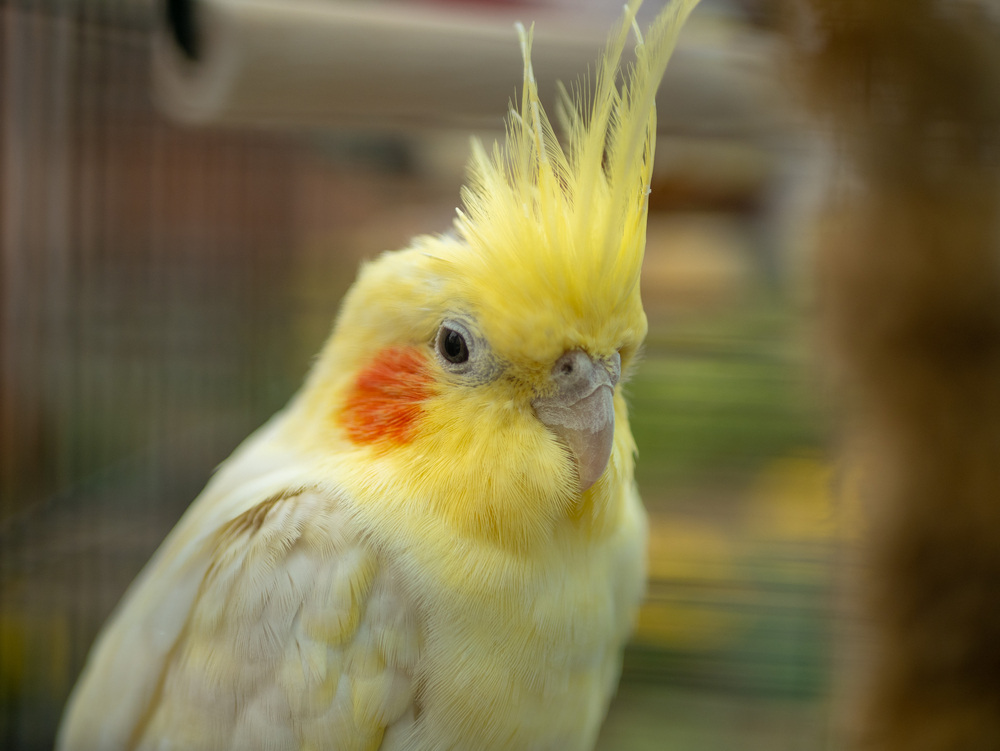 Are Canaries quiet?
Does anyone at your workplace sing like a Canary? Just hearing the name of this breed, you already know this bird isn't silent. Luckily, their voices are relatively calming, allowing colleagues to enjoy their beautiful songs.
The Canaries traditional yellow feathers make this bird a symbol. Tweety Bird from Looney Toons is the most famous canary of all!
How do we keep our bird quieter in the office?
None of the birds above is completely silent. They are going to make some type of noise, and not always at suitable times.
You may find colleagues wanting to cover the birdcage if the noise becomes too much.
These tips will help you to encourage your pet bird to be quieter.
Can birds feel the exciting office atmosphere?
I believe they can! Most birds want to join in with the fun. If you're over-excited, they will be too!
If the office environment is calm and quiet, your bird will feel relaxed.
Where should we place our bird cage?
Birds prefer a calmer atmosphere so it's not a great idea to place the bird next to the office chatterbox. You also don't want your bird to get too hot or cold. Be mindful of placing your birdcage by hot windows or the workplace air conditioner.
Should we play some activities with our pet bird?
An overly loud bird may simply be bored and want something to do.
Make sure that you are providing plenty of mental stimulation in the form of toys and fixtures in their cage.
The type of interaction will depend on the bird and their comfort level but can include talking, playing games, petting or training. Involving your bird in your daily routine is also a great way to keep your bird stimulated.
When buying a pet bird, it's a great idea to buy two. This is so your bird has company and a friend at all times, even when no humans are around.
How can we stop our bird from singing loud?
To control the noise that comes out of your little bird's beak, training is important. Just like how a bird can mimic some words, the same can be said about a birds vocal behaviour.
To promote an acceptable noise level you could start talking to your bird gently, stroking them (if they like that), and rewarding them with a treat. Positive reinforcement does not just work with dogs!
Should we cover our pet birds cage at work?
This is a well-known trick. When you leave the office late afternoon, place a dark-coloured cover made from a breathable material like cotton over your bird's cage to help promote sleep.
The cover will help create a quiet and dark atmosphere for your bird, encouraging them to sleep soundly.
Some people may do this to keep the bird quiet during the day, but we believe this is unfair and can cause the bird confusion.
Naturally, the sun comes once and goes down once each day so we suggest covering your pet birdcage as closely as what happens in the wild.
Is our pet bird ill?
If your bird is making a lot of abnormal noise, this could be a sign that your bird is in pain or has an illness. Other signs are fatigue, loss of appetite and loss of feathers.
Any time that you notice your bird acting out of character in any way, you should contact your veterinarian.
Should these quiet pet birds for the workplace not tick boxes, maybe a different type of pet would be more suitable. Here are our Top 5 Unusual Office Pets.