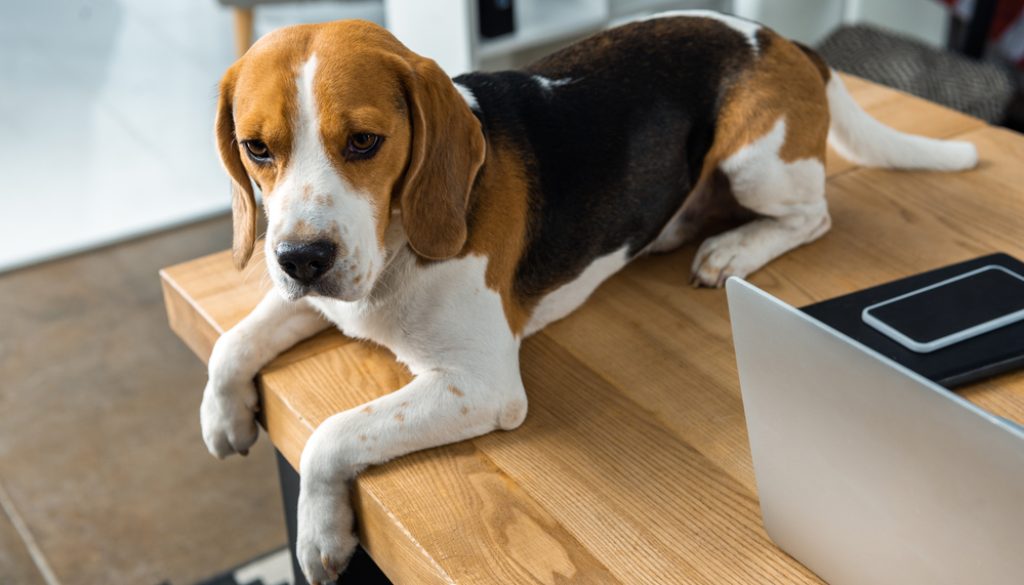 Do you ever wonder why your furry friend nudges you with their nose or paw while trying to work? It turns out, there are various reasons why your dog might give you a gentle nudge, and it's not only when they want to play or attention. In this blog post, we will explore why dogs nudge and how to interpret their behavior.
Seeking attention:
Dogs are social animals and love being around their owners. If your dog nudges you, it might be their way of seeking attention or wanting to play. They might also stare at you or make cute noises to get your attention. Next time your dog nudges you, give them some love and attention, even when answering an important call.
Showing affection
Unlike most bosses, Dogs are known for their loyalty and love. When your pet nudges you softly or licks you, they are showing their affection towards you. It is their way of saying they love you and feel safe around you.
Asking for food
Dogs love food; it's no secret. If your pet nudges you repeatedly, it could be a sign that they are hungry and want to eat. They may also sit close to you or stare at the food bowl to indicate they want to eat.
Seeking comfort
Dogs might nudge you when they are experiencing anxiety or stress or feel that you are stressed. They may sit close to you or rest their head on you to seek comfort and reassurance. If your dog nudges you when they are anxious, you can help each other by providing a quiet and calm environment.
Attention-seeking behavior:
Sometimes, dogs might nudge you to display attention-seeking behavior. They might be bored or need some exercise, so they use nudges to get you to take them out for a walk or play with them. If your dog seems eager to go outside, give them some exercise and fresh air to keep them happy and healthy. You may need a break from sitting on your office chair all day as well!
Dogs are intelligent and expressive, and their nudges have various meanings. It's essential to observe their body language to determine why they are nudging you. Whether they want attention, affection, or food, responding to their nudges with love and care strengthens the bond between you and your pet. So, next time your furry friend nudges you, take a moment to understand their behavior and respond accordingly.