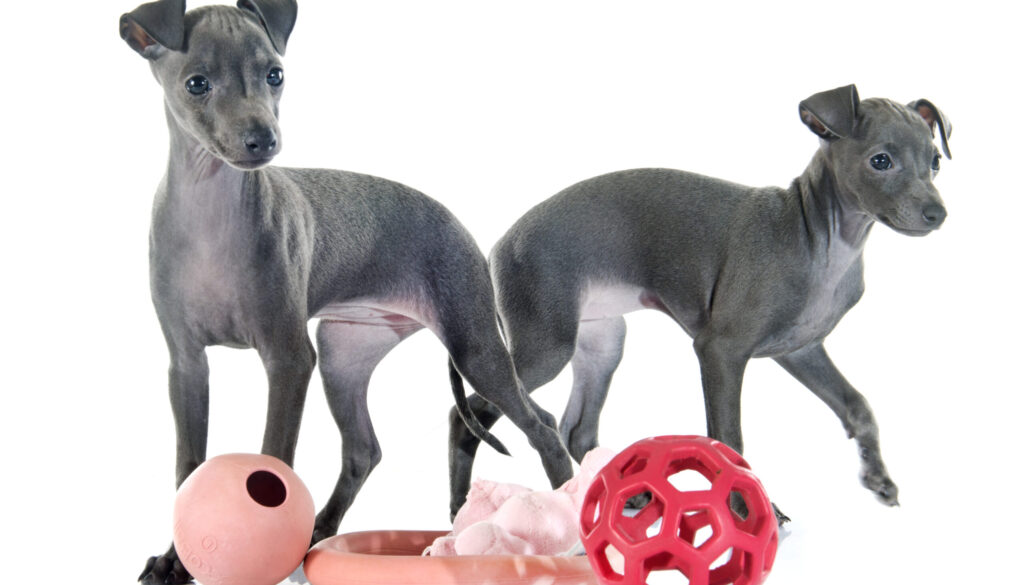 The average Italian greyhound litter is between two and four puppies. A good indicator of an Italian greyhound's litter size is the size of the litter that the mum was born into.
How Many Puppies Do Italian Greyhounds Have In A Litter?
Despite their small size, a female Italian Greyhound can carry a litter of as many as 4 puppies for an average sixty-three-day pregnancy period.
Female Italian greyhounds are small and average between seven and ten pounds, but some have been known to reach as heavy as fourteen pounds in weight. During pregnancy, the female Italian greyhound can gain between fifteen and twenty percent of her body weight!
A female must be well-fed during this time (and when the puppies are born) to keep the mother and puppies healthy. Feeding the mum well will help with milk production.
During pregnancy, poor nutrition can negatively impact the puppies' health and, after birth, their ability to survive. In fact, studies have shown that poor nutrition during pregnancy can have a detrimental effect on the mother's and puppies' immune systems.
Veterinarian guidance is the best way to ensure that a pregnant female Iggy gets proper nutrition! Most vets recommend an increase in daily calorie intake of fifteen to twenty-five percent. However, every dog is different, and each pregnancy calls for a veterinary assessment which may require a blood draw.
Even with proper nutrition, complications are not unusual for Italian greyhound births. These complications are often due to the female's small size. For example, a caesarian section is often necessary to safely deliver Italian greyhound puppies – especially if she gives birth to a large litter.
Following birth, the female Italian greyhound often goes through behavioural changes. Even the most relaxed dog can become edgy and easily annoyed. Although most new mothers will agree that this is a physically and mentally draining time. Even the littlest thing can become a significant point of contention!
The Italian Greyhound Puppy
The Italian greyhound puppy is born with their eyes closed, and it is not until two to three weeks of age that they open. At this young age, the puppies can sense light and movement, but their overall sense of vision is poor.
The Iggy pup will start playing with siblings and weaning from their mother's milk between six and eight weeks.
During their younger years, Italian greyhounds should have their physical activity monitored closely because of the fragility of their bones. As they age, Iggy's bones become less fragile, but throughout their lifetime, broken limbs are a distinct possibility.
The Italian greyhound puppy can reach physical maturity as early as eight months old, but it may be two to three years before mental maturity is reached.
When Do Italian Greyhound Puppies Get Vaccinated?
Puppies are vulnerable to serious diseases and illnesses if they are not vaccinated. Usually, Italian Greyhound puppies can start their vaccinations from around 8-weeks-old. They will need a second set of injections, usually 2-4 weeks after their first set.
For some high-risk puppies, a third injection may also be recommended by your vet along with regular boosters. This is to help keep them protected as over time their immunity could otherwise go away.
Different countries and different veterinarian practices have their own vaccines and schedules. There are many differing opinions about the type and frequency of vaccinations.
Once you have found and researched a vet that you have confidence in, listen to his/her advice. Make sure you know exactly what has been administered if anything. If your puppy has had vaccinations in the past, you should be given a vaccination record card by the breeder.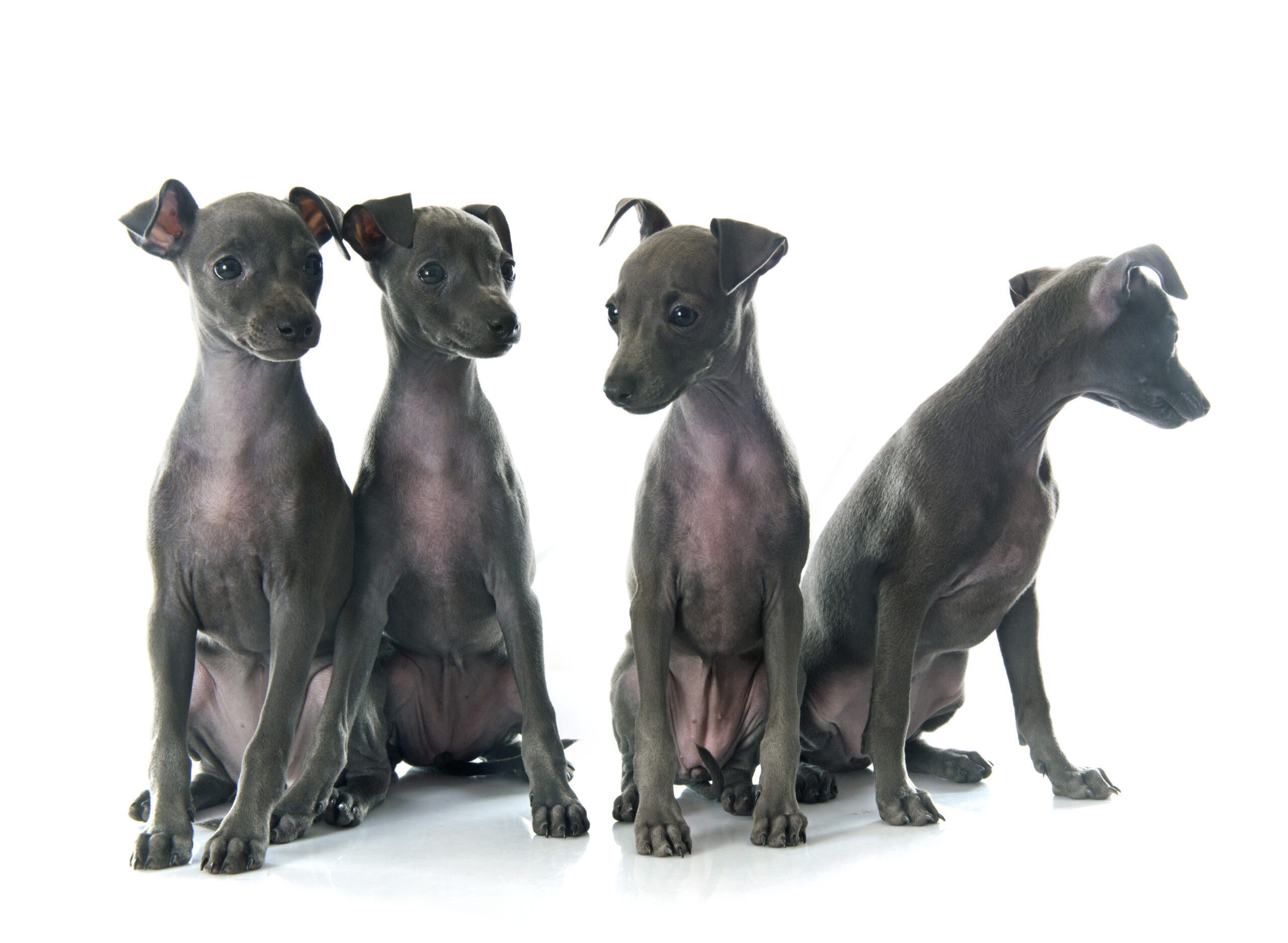 At what age can I buy an Italian Greyhound puppy?
Like every puppy, usually you can buy Italian Greyhounds from 8 weeks old. By eight weeks, Your Italian Greyhound would have mastered basic socialisation skills with the mother, brothers and sisters. This prepared them for life outside with other like-minded dogs.
Would you considered adopting two Italian greyhounds at the same time?
Conclusion / Summary
So, how many puppies do Italian greyhounds have in a litter? Although every Italian greyhound litter varies in size, the average litter is two to four puppies. An amazing feat for such a small and dainty dog. Just remember, keep a schedule and record, vaccinate and get advice from your vet as every veterinarian's practice slightly differs.