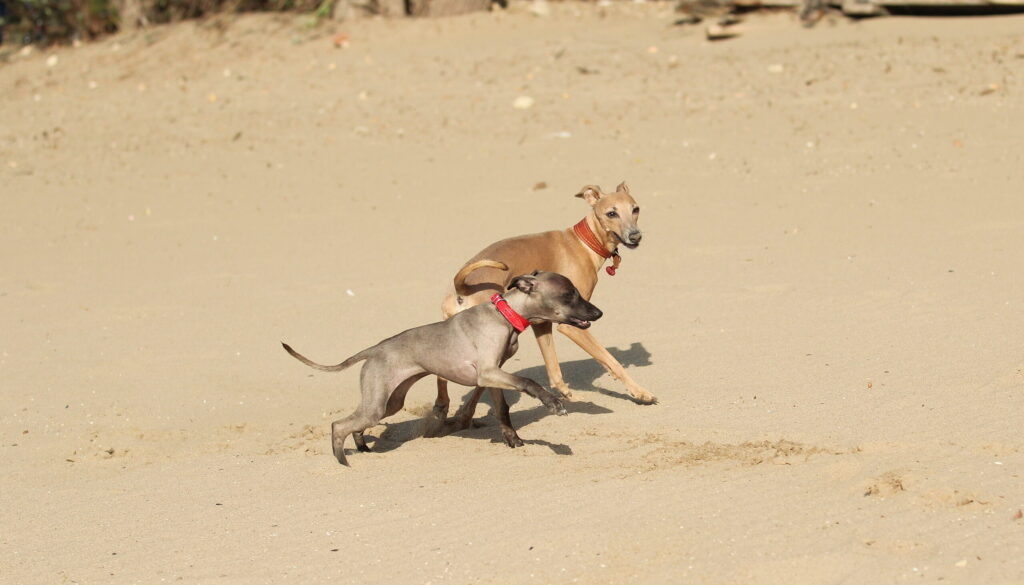 Italian greyhounds are sensitive dogs that do not care for being left alone. They are very people-orientated. While Iggy's prefer the companionship of their humans, they also do well with other breeds, provided they are well-matched.
Raising Italian greyhound puppies
One of the best ways to raise a puppy is with another puppy by their side.
Having a canine friend from the very beginning, keeps both puppies fit.
Canine companionship teaches your puppy about communicating and interacting with other dogs.
Having a friend during puppyhood can help to ease separation anxiety when you first separate your puppy from the litter.
Can I leave my Iggy alone?
The Italian greyhound is not the right breed for someone who spends a lot of time away from home, but it is unreasonable to think you would never need to leave your IG alone. Having a second Iggy can help to make that time easier for your pup and yourself.
How do I Pair Italian Greyhounds?
If you do decide to have two Iggy's there are a couple of considerations you must make;
Spaying and neutering
The work and home atmosphere would be better if your Italian Greyhounds are mixed-sex. To prevent unwanted pregnancies Spraying and neutering is very important. Even more so important if the Italian Greyhounds are related. Breeding siblings is extremely dangerous, with a high fatality rate.
Should I keep the brother and sister Italian Greyhound together?
Italian Greyhound siblings have a unique bond, which offers comfort from day one while making puppyhood a little easier for you.
When pairing Italian Greyhounds, many people prefer always having at least one male in the mix, just make sure he is neutered.
A female-female pair is much more likely to bump heads while constantly fighting for dominance.
A male-female pair will almost always see the male in a submissive role to the female.
A male-male pair usually bonds in friendship with fewer disagreements over who is the "leader" of the pack.
Do Italian Greyhounds Do Better In Pairs When From The Same Litter?
Adopting sibling Iggy's can be very beneficial when moving into a new house at just 8-weeks-old. Having the comfort of a familiar scent eases anxiety, and having a similarly aged playmate helps to use up extra energy… freeing up your time.
Italian greyhounds can thrive when paired with a non-sibling; however, proper matchmaking is necessary.
Choice of sex is a significant factor in reducing squabbles when pairing two pups, especially when you pair two from different litters.
Like humans, dogs with different personalities can clash, so it is best to introduce your Italian Greyhounds to each other before committing to adoption to ensure a good match.
Do Italian Greyhounds Get On With Other Dogs?
You may be thinking about pairing your Italian Greyhound with a different breed of dog such as a French Bulldog, and this can work out wonderfully.
However, you should be selective on what breed of dog to keep with your Italian greyhound. If the dog is too large, your Italian Greyhound could accidentally get injured. Italian Greyhounds have smaller bones than most dogs, and it's not uncommon for legs to break.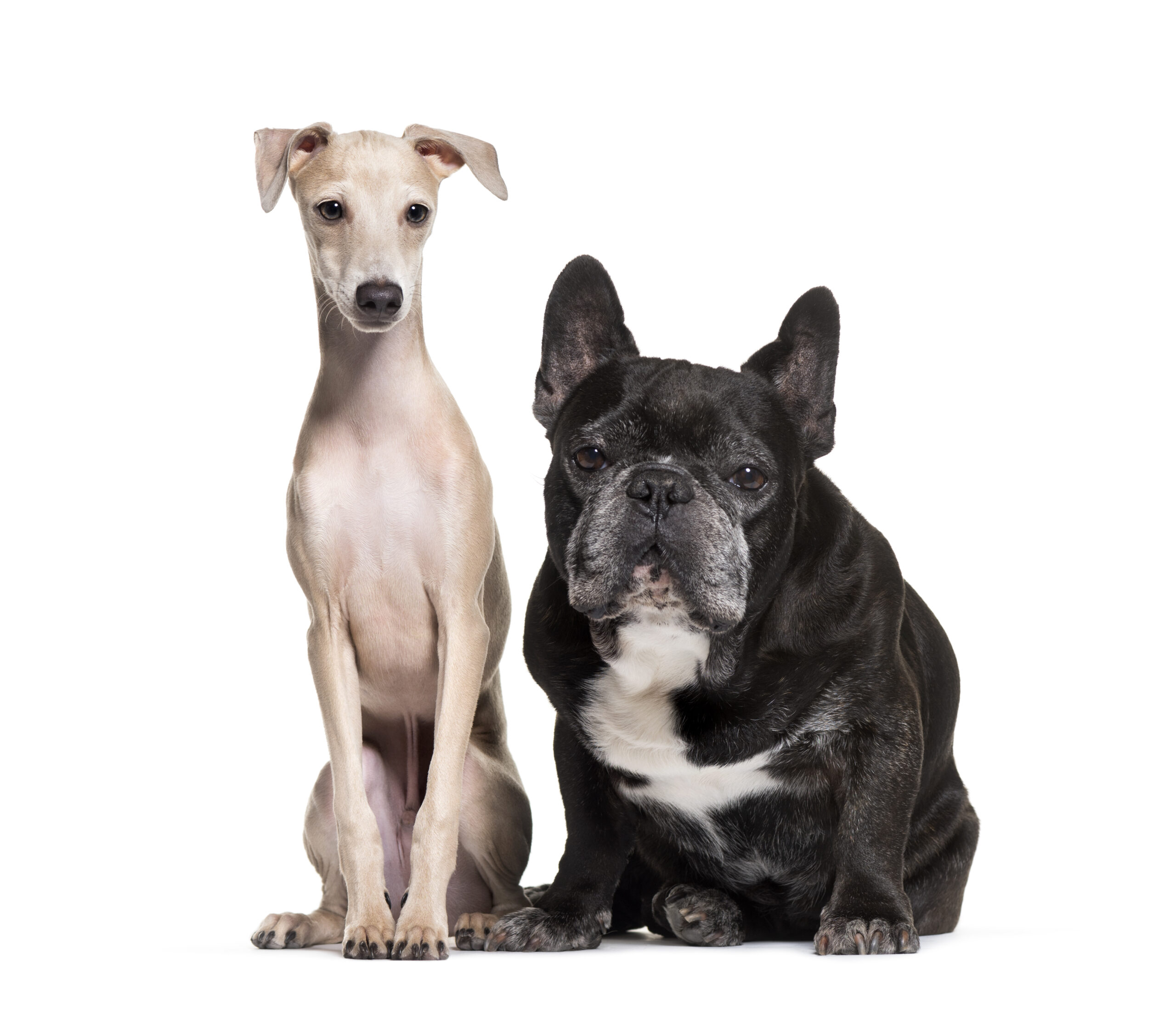 Not All Dogs Are Created Equal
Keep in mind that not all dogs are equal – even when those dogs are from the same litter. Some Italian greyhounds prefer human companionship and don't want anything to do with fellow canines. Other iggy's will accept any form of companionship, so long as they are not left alone.
So, do Italian greyhounds do better in pairs? Italian greyhounds can do well as solo dogs or in pairs. While human companionship is preferable, an Iggy friend is certainly preferable over being left alone!