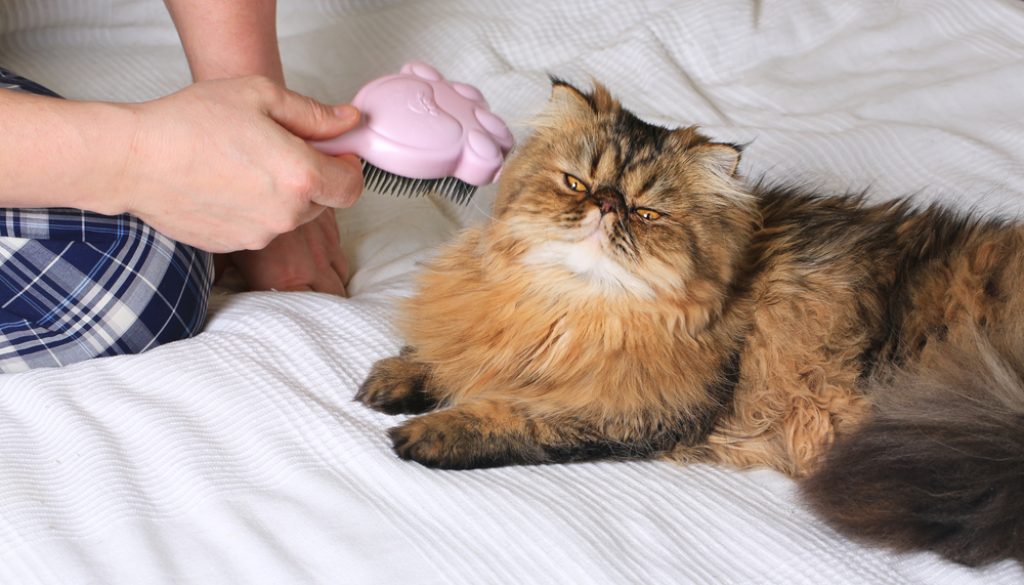 Persian cats are known for their luxurious, long-coated fur and stunningly gorgeous looks. With their fluffy appearance, it's hard to imagine that they shed any fur at all. But, do Persian cats molt? The simple answer is yes, they do! So, if you're thinking of adopting a Persian kitty and are worried about shedding, read on to learn everything you need to know about Persian cats and their shedding habits.
What are Persian Cats' coats like?
Persian cats have an incredibly thick and fluffy coat of fur, which makes them look like the ultimate cuddle buddies. Unfortunately, that fluffy fur isn't like the hair on our heads. Cats lose their fur through a process called molting, which happens when their old fur naturally falls out to make way for new growth. Persian cats are no exception to this rule.
It's important to note that Persian cats molt more than other cats due to their long and thick coats. The shedding process can be quite visible and can cause kitty sneezes as the fur is set airborne.
"Persian cats don't shed"
A lot of people mistakenly believe that Persian cats don't shed at all because their fur is so long that it doesn't seem to be all over the place. However, the truth is that Persian cats do shed, but the loose fur gets trapped in their undercoat, which acts like a natural filter. This filtering property is the reason they aren't left covered in hairballs!
As a Persian cat owner, you need to be mindful of your kitty's shedding habits and take extra measures to keep your home clean. Regular grooming, such as brushing daily or at least twice a week, can help control the amount of loose fur that your cat loses in your home.
Should I groom my Persian Cat?
When it comes to grooming a Persian, weekly baths or grooming sessions are recommended. It might seem like a chore, but giving your kitty a luxury spa treatment every once in a while is an excellent way to bond and prevent mats from forming in their fur.
In conclusion, Persian cats do molt and can be prone to shedding their fur more than other cat breeds, given the thickness of their coat. So, if you're thinking of getting a Persian cat, you need to be prepared to devote more time and attention to their grooming and shedding habits. However, with regular brushing, bathing, and grooming, you can help keep your home relatively fur-free and maintain your kitty's luxurious and healthy coat. With love and proper attention, Persian cats will thrive and have a long, happy, and fluff-tastic life.