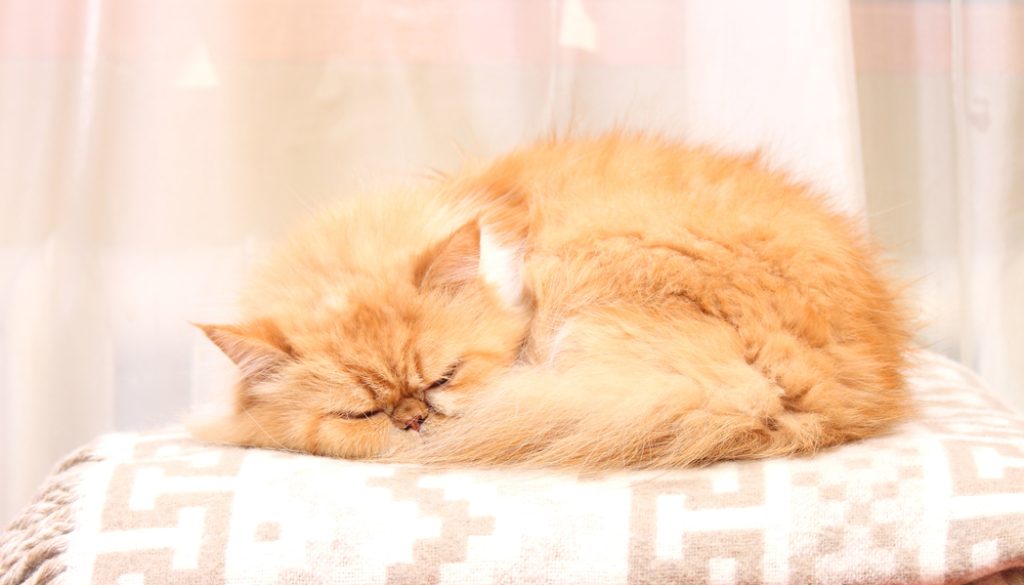 There's nothing quite like watching a fluffy Persian cat sleeping soundly in a warm patch of sunlight. It's almost as if they were born to doze off in the most comfortable positions possible. But have you ever wondered just how much time Persian cats spend sleeping? Well, wonder no more! In this blog post, we're going to explore the sleeping habits of these regal felines.
Are Persian cats known for sleeping?
Persian cats are known for being laidback and relaxed, and their sleeping habits are no exception. On average, Persian cats sleep for 12 to 16 hours a day. That's right, these furballs could spend up to two-thirds of the day napping! It's important to note that this number does vary based on factors such as age and individual personality.
Persian cats have an innate ability to nap just about anywhere, but they do have their favorite spots. Undoubtedly, one of the most popular spots is on a soft, cozy bed. Persian cats enjoy sinking into a plush bed and feeling the pressure release from their joints. The warmth and softness of the bed are ideal for soothing these delicate creatures. However, don't be surprised if you find your cat snoozing on a windowsill or a countertop, as they tend to enjoy basking in warmth and sunshine, too.
Do Persian cats sleep at night?
Persian cats are known for being nocturnal creatures. That means they're more likely to be active and ready to play during the night and early morning. Similar to many other cats, It's natural for them to take several naps throughout the day to compensate for their nighttime adventures. It's also common for Persian cats to have a designated quiet space where they can retreat and rest peacefully. This could be a private room, a cubbyhole, or even a cardboard box!
Are Persian Cats sensitive creatures?
One thing to keep in mind is that Persian cats are sensitive creatures, and their environment plays a huge role in their sleeping habits. If there's too much noise, light, or annoying co-workers in the pet workplace, they may struggle to settle down and get the rest they need. Additionally, if they're not comfortable in their sleeping spots, they may be more inclined to stay awake. Making sure their sleeping areas are clean, cozy, and undisturbed is essential to ensuring they get the sleep they need.

Persian cats are champions at sleeping. With their laidback personality and love for all things warm and cozy, it's no surprise that they spend so much of their time snoozing. From plush beds to windowsills, these felines are experts at finding the perfect spot to curl up and rest. As long as their environments are peaceful and comfortable, they'll continue to enjoy their daily naps and nightly adventures. Watching a Persian cat doze off is truly a sight to behold, and we can all learn a thing or two from these expert loungers.