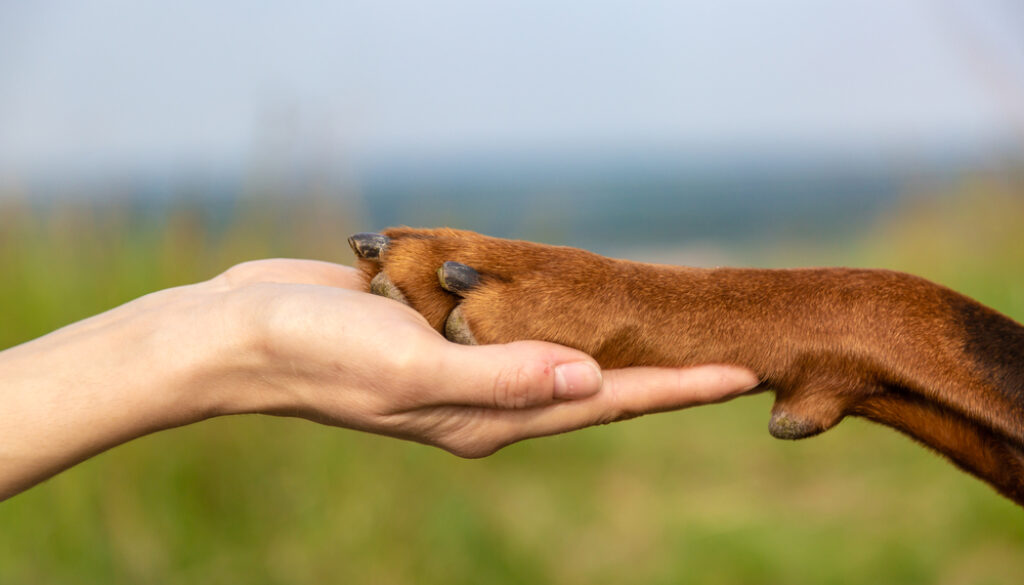 The domestic dogs that we have today have been conditioned, bred and trained for generations. The ancestors of Dobermanns are wolves and sometimes this naturally reflects through their behaviour. Which is why we get Alpha dogs.
To enjoy Dobermann ownership to its full potential it is essential to train your dog to be obedient. Consistency Praising for good behaviours is necessary when training Dobermanns. Positive ways to reward your dog for good behaviour can be done with voice commands, strokes, treats and even toys such as balls. A local puppy training course can also be useful.
Because humans have been rearing Doberanns for many years, they tend to view their human family as their pack as well. With every pack, there is a hierarchy and this means that there is only one boss, an 'Alpha'. Everyone in the family/workplace is ranked in importance. The lowest being the 'omega'.
Being the alpha is a pack is thought because comes with the responsibility comes the battle for position. It's very important to make sure your Dobermann knows his position in the pack. Below are some tips on preventing your Doberman in being the Alpha at work and at home.
Sleeping Alpha
Alpha dogs sleep where they want when they want. They may try to take hold of your bed or working area, so don't let them. Many people tend to not let dogs in certain areas for hygiene reasons, but there are other reasons as well. If you prevent your dog from entering areas, it shows that you are the alpha and in full control. It's important your dog does not prevent others from entering spaces.
The Higher Positioned Alpha
Alpha dogs try and obtain the highest position possible to assert authority. Make sure your pooch stays low, if your Dobermann starts to gain height on you, by climbing chairs and tables etc, fix the issue quickly or your dog may get the wrong impression and become your leader. Never let your dog sit in a higher position and never let your dog crawl on your lap without consent.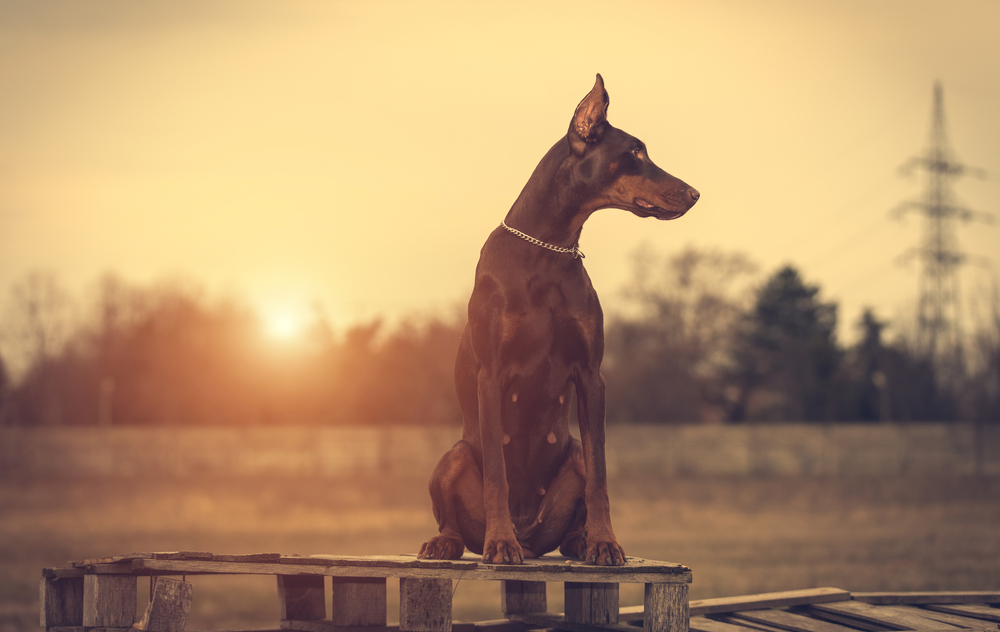 The Alpha male is the first to eat
The Alpha always eats first; sometimes with the female dog. Packs would usually eat when the leader has finished. It's important to control when your dog eats, so try not to leave dog food out all day.
Playing games with the Alpha
Playing games can be a way Dobermann can start to establish the Alpha position. Make sure that you, the owner decide the rules of every game. The human should always win each game. If your dog is dominating – Stop playing the game and giving away attention.
Humans have right of way
Should your Dobermann charge or walk towards you, don't move out of the way. The omega dog should walk around the alpha humans. Also, don't step over a dog.
The Alpha leads first
The alpha will always lead first. Make sure that the dog leaves the office/home after the family members unless requested, and make sure your Dobermann doesn't pull on the lead, dictating where to go. This training is best being taught when your Dobermann is a puppy and easier to handle as it will be harder to train an older dog.
Why is my dog ignoring me?
It's never good to let dogs ignore you as this means you are inferior to them. Alpha dogs will ignore inferiours and inferiors will follow the alpha. To prevent your dog from becoming Alpha, ignore it from time to time to show that you are superior. Also, try not to punish your dog through negativity, as this can seem like you are giving extra attention.
Fewer privileges
Dogs should have fewer privileges than everyone else and privileges should not be equal to humans as these problem-solving Dobermanns will start to take advantage of the situation.
Is my Dobermann the Alpha male?
It's easier to train Dobermann from a young age to control Alpha types of behaviours. Quickly identifying and actioning on Alpha behaviour will fix the issues as they arise. A healthy work/life balance will enable you and your Dobermann to enjoy each other's company. You need the required time and patience for this watchful dog. Dobermans are a great privilege to keep, it's just about management.
If you are wondering whether owning a Doberman is a good idea or not, here is an article that may interest you.