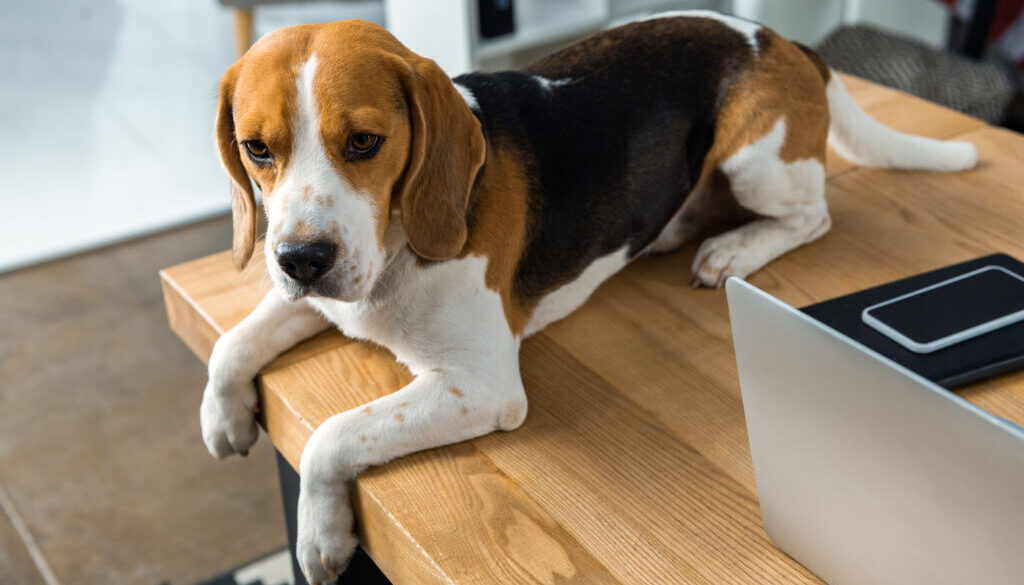 While you may think shaving your furry friend, is doing him a favour because it's hot outside, or you just want your pooch to look pretty, think again! Some dog breeds should not be shaved.
Shaving Double-Coat Dogs
The top-coat on double-coated breeds grows very slowly and will be thicker once grown back along with never feeling the same. Shaving a double-coated dog, can prevent airflow and cause overheating. If the top-coat has been shaved too much, the sun can reach the skin and undercoat. The result is sunburning.
The reason to not shave the top coat of a double-coated dog is that it protects the dog from the sun's rays and hot weather after the undercoat has been shed. The dog's double coat potentially prevents burns and skin cancer in dogs.
Occasionally your double-coated dogs may have gotten the fur tangled or engulfed with something sticky… In that circumstance, there may be no alternative but to shave your dog. A dog's top-coat acts as a shield against parasites and insects!
Shaving Single-Coat Dogs
A single-coated dog's fur grows constantly, and if you shave your dog, it will grow back to normal after some time. The texture and feel of the fur will be consistent with the way the coat was before shaving.
Keeping Double-Coat Dogs Cool Without Shaving
Double-coated dogs certainly look cool without that heavy coat, but it's usually not necessary to shave. Dogs have biological cooling systems and keep cool by panting and circulating blood through thinner parts of the skin such as the ears. Did you know dogs don't sweat?
The two layers of the double coat provide insulation in cold weather, and cooling air in summer.
A significant number of dog breeds, such as the Siberian Husky, have no natural skin pigmentation. Removing the dog's coat also removes protection from the sun resulting in sunburn and allergic issues.
Looking After Double-Coated Fur
Somehow double-coated dogs seem to get everything in it over time, including yesterday's dinner!
Since double-coated dogs should not be shaved, it needs to be cleaned regularly. Dirt and grime may get embedded and if reached the skin, may cause irritation or something worse.
Here are the steps I take when washing and looking after the double-coated fur on my dog:
Brush those light tangles away. Don't force anything out that doesn't want to come out.
Find some doggy shampoo that is made for thick and double-coated dogs and massage it into the coat.
Rinse with warm water
Apply a doggy conditioner.
Rinse, then rinse again to prevent missed soap from causing skin irritation.
Dry with a towel while making sure your dog doesn't run away!
Brush again to remove what couldn't be removed in step 1
Double-coated dogs are harder to maintain than single-coated dogs, but double the fun! If in doubt, professional groomers do a great job.
What Dog Breeds Should Not Be Shaved?
Double-coated dogs should not be shaved. Keep the clippers away from the following dog breeds:
Huskies
English, German, and Australian Shepherds
Sheepdogs
Corgis
Newfoundlands
Collies
Great Pyrenees
Alaskan Malamutes
Pomeranians
Shih Tzus
Terriers
Chows
Pomeranians
Beagles
Bernese Mountain Dogs
Havanese
Golden and Labrador Retrievers
Cavalier King Charles
Coonhounds
Schnauzer