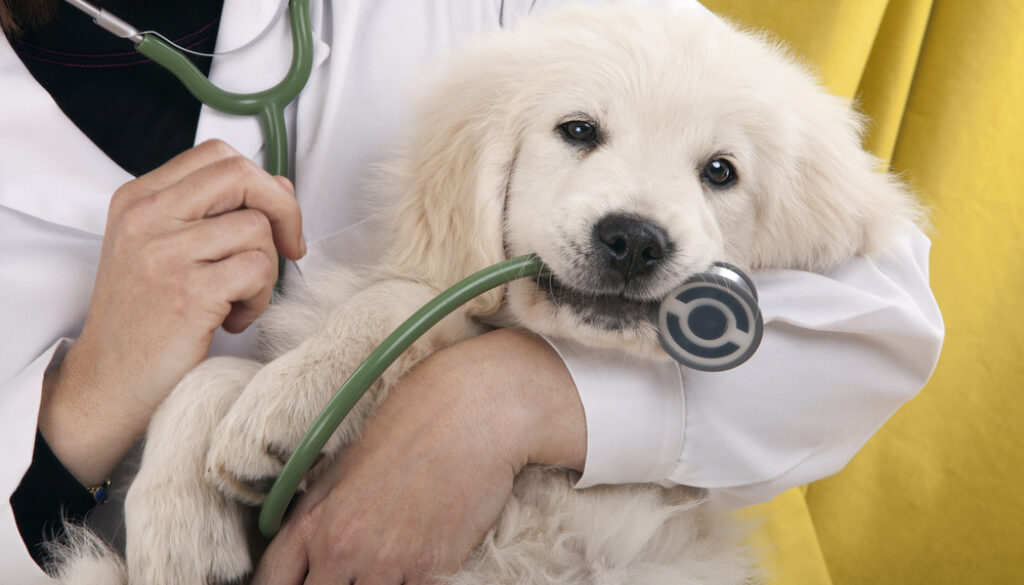 Many companies have considered participating in dog friendly activities and others have adapted their facilities to receive them on a daily basis. Because of the excitement that follows the increase in companies allowing dogs in the office, Dog health often get's ignored.
In the US (e.g. Petco) there are companies which attract more and better employees, thanks to their pet friendly policy; for example, at both Google and Amazon, you can go to work with a dog. Rufus was the one who promoted the dog friendly culture at Amazon, he is still remembered with great affection.
I recently read that on the 26th June in Spain, it was declared as a day to take your dog to work, an opportunity to thank our faithful canine friends. Based on this, here are some important dog health factors to consider when your dog is hanging out in the office.
What do we mean by Dog health in the office?
Dog health can be defined as a state of a dog's full physical, mental, social, psychological, emotional and social well-being.
Like other higher animal, Dogs can be effected in one of those states mentioned above. They can tend to fall below their functioning capacity, usually as a result of the environment or people around.
Co-workers: Before taking your dog to the office, it's essential to make sure that no one has allergies to dogs. And that no one is afraid of them. Also make sure your manager allows pets. If co-workers aren't happy with your canine best friend for some reason, this will just cause distractions all around. Not following these points may result in a negative office atmosphere, that could last a long time. This maybe frustrating and have an affect on everyone involve, including your favourite canine.
Type of dog: Achieving the dream of getting hired at a place that allows dogs is amazing. But be sure to find the right type of dog, as not all dogs can be office friendly.
Some of the best breeds of dogs to take to the office are the ones that do not shed. "Sara Ochoa", DVMV, who is also a veterinarian consultant for doglab.com said "no one wants to go to work and go to lunch covered in dog hair".
Usually the best breeds for the office are the ones weighing less than 10 KG and enjoy spending time under a desk. Also consider their noise level, and overall temperament. Here are some breeds that snuggle up at your feet while you work.
Labrador
Pugs
Italian Greyhound
French Bulldog
Australian Labradoodle
Here's some more information about our top 5 workplace dogs.
Dog friendly work
You need to be giving some attention to your puppy. While you work dogs still want to feel that affection you give them at home. Because your office environment allows pets, it should maintain a higher standard of neatness and hygiene. However, you still need to keep an eye on your dog. Make sure that nothing is going into his mouth that shouldn't. Have a bag of dog treats handy, you never know when you may need them. This takes us to the next point.
'What to' and 'What not to' feed your dog while in the office
Just as parents disagree on questions of nutrition and raising their children, there are also different approaches to dog nutrition among dog owners.
A Dogs food intake depends on how active the dog is and it's weight, Around 57kcal of food should be fed per day for every KG. But this can vary greatly, it is also dependent on the stage of your dogs life – puppies, breeding bitches, young dogs or old dogs.
Nutrition options for dogs in the office include;
Dried animal food: This classic dry dog food offers several advantages, e.g. it guarantees practical storage, makes little mess and is cheap to buy. It's best to take 10% less than the manufacturer says.
Canned /wet dog food: This dog food is easy to store and practical when travelling, especially to the office. Sometimes it is mixed with other essential vitamins, and usually processed from meat waste, such as kidneys, lungs, and rumen of animals. It's also usually smellier than the dried variety.
Homemade dog food: The advantage of this is that you prepared it. Meaning you know exactly what is inside. But it's usually time-consuming. The rations should consist of meat, vegetables and a side dish with no spices. If your dog has a food intolerance, homemade food is usually superior because you can monitor exactly how the dog reacts to what you give him. You can also make dog biscuits, just don't get them confused and give them out to colleagues.
Vegan and vegetarian diet: This ethical choice is growing in popularity, but vitamins and minerals will usually have to be supplied via other means to avoid deficiency.
Harmful foods for your dog in the office:
Chocolate; considered the most harmful of all to dogs as it usually causes diarrhea and/or vomiting at the smallest quantity. Then when consumed; muscle tremors, seizures, an irregular heartbeat, internal bleeding or a heart attack could occur. Don't risk it for the chocolate biscuit.
Grapes
Onions
Raisins
Red beans
Avocados
Garlics
Raw potatoes in large quantities
Fruit kernels
Christmas baking
Cereals (as some dogs are gluten-intolerant)
Why is my dog sick while in the office?
When dogs are in pain or don't feel well, dogs tend to display behavioural changes. Usually, these personality changes occur suddenly. Your social dog may become anti-social. Your kind and energetic pet may begin to show snippiness, aggression or lethargy.
What Dog health issues may arise in the office?
Diarrhea: If your dog has persistent constipation or diarrhoea that lasts for more than 48hrs or there is blood or mucus, it is recommended that you go see a veterinarian.
Repeated vomiting, gagging, sneezing or coughing: Persistent sickness or choking when eating is a concern. Vomiting can be a sign of a developing allergy or a more serious infection, particularly in older dogs. Kennel cough can also be a serious contagious illness.
Refusal to eat for over 24hrs: For a range of reasons your dog's eating patterns may occasionally become irregular. But if your dog refuses to eat for a day or more consult your vet.
Excessive thirst or urination– unusually excessive thirst and frequent urination is a common sign of illness.
Red or swollen gums: Reddened or swollen gums, particularly when associated with bad breath, are an indication of gum disease. When severe, dogs may lose their teeth, drop food from their mouth and suffer weight loss due to difficulty eating.
Difficulty urinating: Look out for yelping when urinating, a hunched back or blood in the urine.
Runny eyes or nose: Sneezing, panting, runny eyes and nose or other flu-like symptoms may be signs of respiratory problems, as are gasping or shortness of breath.
Itchy, flaking skin: skin condition is a good general indicator of health. Skin should be smooth and pink or black. Persistent itching, sores, lumps and signs of dermatitis could indicate an allergic reaction to flea bite.
Progressive changes in weight: You should be concerned if your dog appears to lose weight progressively over 2 or 4 weeks, or shows a slow but steady weight loss over a longer period. Unexpected weight gain could be a sign of a problem.
General lethargy, tiredness: Just looking unwell or out of his/her normal healthy active self, please consult a vet.
Toys for your dog in the office
Not all dogs will require quite so much stuff, but if you want your fluffy friend to be happy you will probably end up packing a huge bag!
Here are some suggestions on what you could pack to ensure you are ready for almost anything that office life throws your way:
Lead, harness and a collar with an ID tag
A mat or dog bed
Food
Good boy dog treats; for rewarding perfect behaviour
Some disinfectant spray and kitchen roll, just in case of accidents or muddy paws.
A coat if they need one for the commute or break times.
Food puzzle to distract your canine companion.
Conclusion:
Dog Health In The Office is important. Now you know what you need to have a successful office-outing with your dog. Read up on your office pet policy (here are some rules we put together). Now start working on your dog training, pack some healthy dog treats and get ready for a fun working environment at the office.