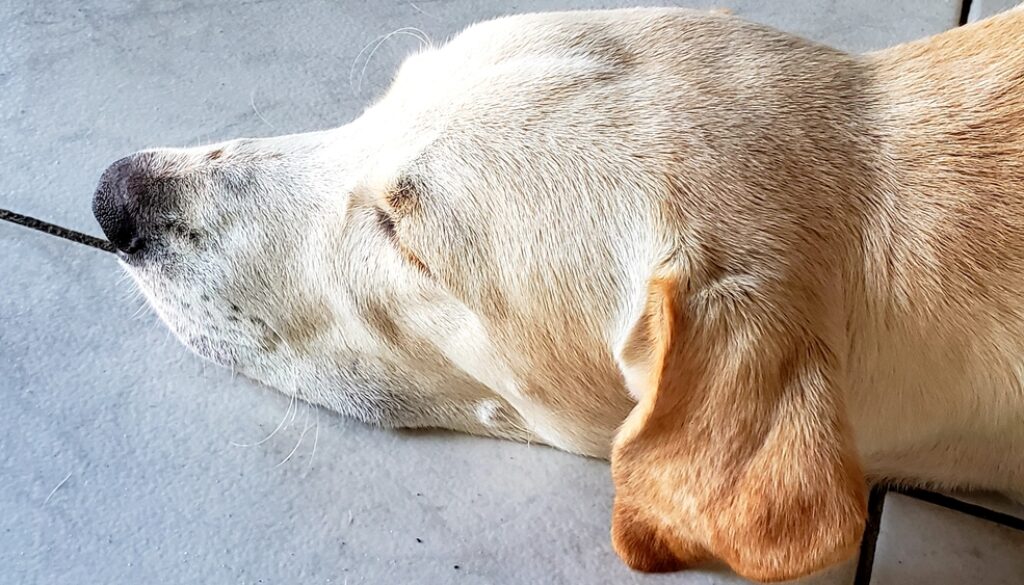 Dogs do not need breakfast in the morning, but they may like it. In fact, they can go without food for up to 12 hours without any adverse effects. However, that doesn't mean that you shouldn't feed your dog in the morning if you want to, and he/she enjoys it.
Some dogs enjoy a meal first thing in the morning, and it can help them start their day off on the right foot, just like us. If you're not sure whether or not your dog wants breakfast, try offering a small amount of food and see how they respond.
If they're not interested, there's no need to force it. They'll be just fine without breakfast.
what do you give a dog for breakfast?
With all the different food options out there, it can be tough to know what to feed our four-legged friends. Typical food to serve your dog for breakfast includes biscuits or tinned meat. However, there are more choices available such as eggs, bacon, oatmeal or even fish such as Salmon. (Hopefully your pup won't eat the type of fish living on your work desk!)
Should I leave biscuits out for my dog's Breakfast?
Dog biscuits are a great way to add some extra flavour and nutrition to your dog's breakfast. Just make sure to choose a healthy option with no added sugar or salt. So your dog does not snack on the biscuits throughout the day, pick them up after Breakfast.
Do dogs eat eggs?
Eggs are packed with protein and essential nutrients, making them a perfect breakfast food for dogs. Just make sure to cook the eggs without any added oils or fats, as these can be unhealthy for your pup.
can puppies eat porridge or oatmeal?
Puppies eat several times a day until they are a few months old. Oatmeal and Porridge are great sources of fibre and protein, and your dog will also find it very easy to digest, especially in small quantities. Just make sure to cook the oatmeal or porridge without any sweeteners or flavourings, as these can be harmful to dogs, especially young dogs.
If you find that this breakfast is too basic, why not make the meal more interesting and add in some dog biscuits?
Is it okay to feed your dog once a day?
It all depends on when you're feeding. If you're feeding them in the morning, they're probably going to be just fine. But if you're feeding them at night, they may not be so pleased. Similar to us, we try not to go to bed on a full stomach. So, it all depends on when you're feeding your dog. But generally speaking, it's probably okay to feed them once a day.
Should I walk my dog before or after breakfast?
Walking your dog before breakfast can help them burn off some energy so they're not as restless during the day. Plus, it's a great way to get some exercise for yourself! Dogs are usually more Hungry and thirsty after some exercise.
Walking your dog after breakfast means they won't be as hungry when you get home, making it less likely that they'll be begging or even eating food.
Obviously, all dogs are different sizes and need different amounts of food to stay healthy.
How much food should my dog eat for Breakfast?
According to Purina, Larger dogs such as Labradors will need around 2–3 cups of dog food whereas Scotties will need around 1/3–1 cup of food per day.

How much your dog actually eats will also depend on the temperament. It's important to have some type of schedule for your dog to help with training and manners. Ultimately, the decision on whether to feed your dog in the morning is up to you.