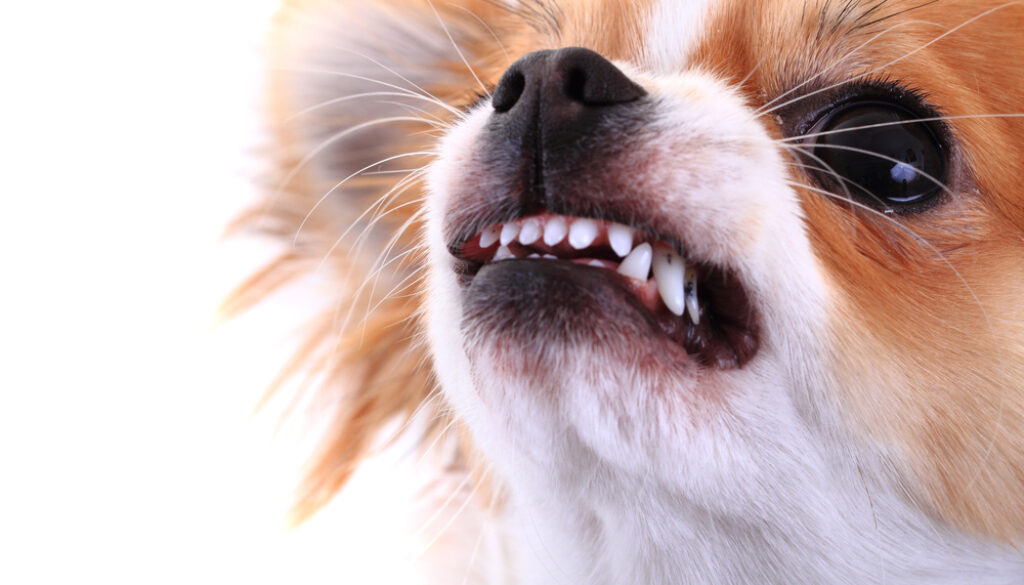 Chihuahuas, the smallest breed of dogs, are perhaps one of the most lion-hearted types of dog in the world. Their perky, attentive face and fiercely loyal nature make the Chihuahua a faithful companion for anyone, but are they good guard dogs?
Chihuahuas are not good guard dogs in the traditional sense of the word if you are comparing them against breeds such as Dobermann. The small statue and poor strength of a Chihuahua make them unideal for defending you from the risk of a home invasion. They are, however, great watchdogs, meaning that they will alert you should anyone try to enter unannounced.
Of course, Chihuahuas don't have the strength or intimidation factor of other, larger dogs, but that doesn't stop them from trying. The rest of this article will discuss whether Chihuahuas are good guard dogs.
Chihuahua Overview
Chihuahuas are one of the smallest breeds of dogs, but their small stature is offset by their big heart. Despite their frail appearance, they are quite bold and self-assured, making them ideal for warning their owners of anyone with ill intent.
Wide eyes and perky ears add to the sassy nature of the Chihuahua, and they readily make up in spunkiness for what they lack in size.
Highly affectionate, Chihuahuas will often pick one family member that they are extremely attached to and be fiercely loyal to them for life. They thrive in city life due to lesser exercise requirements, so they make good pets in the workplace.
Compared to other bigger dogs like the Italian Greyhound or Labrador, they have very little energy consumption needs. They're probably closer to the Basset Hound exercise level, needing 30-60 minutes of play every day, which can be broken up into play sessions, mental stimulation, and walks.
If you're wanting a couch potato dog that loves to lounge, then the Chihuahua's not for you. Chihuahuas are quite active and will follow you around everywhere.
If you want a more independent pet, then a cat might be for you. A Persian Cat is a good middle ground between the two, proving to be a more affectionate breed of cat. Fish also make better pets if you're spending all day at work; Chihuahuas thrive on your attention and need regular playtime.
Do Chihuahuas Make Good Guard Dogs?
Chihuahuas do not make guard dogs, traditionally speaking. They do not have the size or strength to physically thwart an attacker or home invader; they are, however, very effective watchdogs. Their self-assured nature and brazen confidence ensure that if anyone is trying to break into their home, the whole neighbourhood will know.
In many cases, an effective watchdog is enough of a deterrent for criminals to leave your property alone altogether.
City Life and Chihuahuas
One area where Chihuahuas have the market cornered when it comes to home defence is in the city. These dogs thrive in city life since they don't need as much free space to run around as other dogs.
Additionally, they are not easily bothered by all the sights and sounds of the city—they rather seem to enjoy it. Which also makes working full time with a Chihuahua enjoyable.
This makes them a perfect dog for thriving in city environments and providing an early warning system for anyone on your doorstep. In the urban jungle, advanced warning systems are ideal, and you'll find no more effective (or more adorable) watchdog than a Chihuahua.
Chihuahuas are also cheaper to feed because they are extremely small and can adapt to smaller living spaces than other dogs (it doesn't seem small to them!)
They aren't suitably sized for rough play, and you will have to keep in mind their susceptibility to the cold as well as predispositions towards diseases affecting toy breeds, but as long as you give this breed the quality time it deserves and demands, Chihuahuas make wonderful companions and a staunch ally in keeping you safe.
Final Thoughts
Chihuahuas, despite their diminutive stature, are great watchdogs for alerting you to the presence of an intruder. The mere sound of a dog alerting you to their presence is often enough to drive most petty criminals away. If you're on the lookout for a sassy, confident, and affectionate dog, then the Chihuahua is a perfect pick to add to your family.