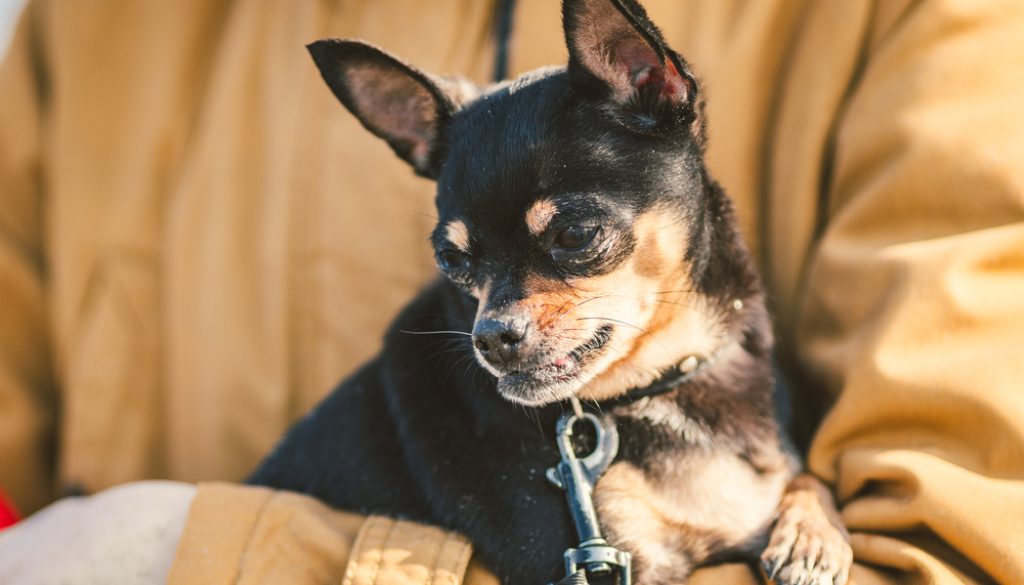 We all want our furry, four-legged friends to be happy and healthy. However, as our dogs age, they can become less active and slower, which means they may not get the exercise they need to stay healthy. This is especially true for older dogs who may suffer from arthritis, joint pain, and other health problems. Fortunately, there are many ways to keep your older dog active and healthy. In this blog post, we'll explore some of the best ways to exercise an older dog so that they can continue to enjoy a happy and healthy life.
How much exercise does a senior dog need?
Considering on the dog's breed and activity levels. Age-related issues like arthritis, hearing loss, vision impairments, and heart conditions can affect senior dogs, altering their exercise habits.
It's wise to consult your vet on how to modify your older dog's routine to cater to their specific needs. For instance, if your dog used to have three 20-minute walks daily, you might consider reducing one walk or shortening the duration of each session. Monitor their reaction and make adjustments as needed.
If you're uncertain about the appropriate amount of exercise for a senior dog, it's advisable to follow their lead. Signs of stiffness, exhaustion, or pain after an activity could indicate overexertion.Recovery from exercise may take longer for older dogs, so ensure they have a serene, comfortable resting area post-exercise. Keeping water, food, and toys near their bed can enhance accessibility. A heated bed or one with a thick orthopaedic base can also aid in alleviating joint discomfort in your aging dog.
What types of exercise are best for older dogs?
Before you introduce any new forms of exercise to your dog, it's a good idea to take them for a health check. Your vet will look for signs of arthritis, obesity and other health conditions, and can also advise on what exercise may suit your dog best. 
Generally, lighter forms of low-intensity exercise will suit older dogs. Long hikes and frenetic ball-chasing might no longer feature, but slow, gentle walks with lots of opportunities to stop and sniff the great outdoors will give your dog some valuable exercise, plus plenty of mental stimulation.
If available in your area, a canine hydrotherapy pool can help provide exercise while also protecting your dog's joints and muscles. You could also take your dog for a dip at the beach or in a shallow, slow-flowing stream. If you've never taken your dog swimming before, speak to your vet first, as this form of exercise isn't always recommended.'
Take Short Walks
Older dogs may not be able to handle long walks anymore but short walks can be very beneficial. Taking your older dog for regular short walks can help improve their overall mobility and circulation. Be sure not to tire them out and to adjust to their pace, with a regular schedule of frequent short walks you can achieve great success in keeping your furry friend healthy.
Swimming
Swimming is a low-impact exercise that can be of great benefit to an older dog. Water's buoyancy will help support their weight making it easier to exercise their joints without causing any pain. If you're lucky enough to have access to a pool, a lake, or the beach, consider taking your older dog for a swim. Water activities can be very rejuvenating, fun and relatively easy on your dog, it's a great way of keeping them active.
Interactive Toys
Exercise doesn't just have to be physical; it can also be mental. Interactive toys are a great way to stimulate an older dog's mind and provide a fun activity. These toys work by challenging your dog's problem-solving skills, such as hiding treats in them or making them work to reveal them. This type of challenge can help an older dog stay mentally stimulated without overdoing the physical activity.
Exercise Their Nose
Dogs love to use their nose so why not use this natural attribute to keep them active. Scent training exercises can be an outstanding way to engage your dog's sense of smell and keep them moving around. You can also hide their favorite snacks around the house or yard and make them search for them.
How can I adapt our walks as my dog gets older?
As your canine companion enters its golden years, it's essential to adjust their walking routines to fit their evolving needs. Contemplate shorter, slower-paced walks with a pause for relaxation and hydration.
If your dog's hearing or vision is compromised, they might not respond quickly to potential hazards. It could be beneficial to maintain familiar walking paths, keep them leashed, or choose locations with secure fences for walks.
Elderly dogs are more prone to the effects of extreme temperatures. During hot conditions, be vigilant for symptoms of overheating and refrain from taking walks during peak heat hours. In colder weather, your dog might find a waterproof coat comforting, or they might prefer to stay indoors for some mild games instead!
Don't forget to adjust your older dog's diet
As your aged dog begins to reduce their level of physical activity, they will naturally burn fewer calories. If you maintain the same quantity of food in their diet, it may lead to weight gain. Obesity in dogs can exacerbate joint pain and increase the likelihood of developing diabetes and heart conditions. It's advisable to consult your vet to assess your dog's body condition score. If your furry friend is overweight, you'll have to gradually modify their diet to address this.Regular exercise for senior dogs remains crucial for their emotional and physical health. Even as your pet transitions into their twilight years, they can still remain spirited and relish life – albeit at a more relaxed pace!