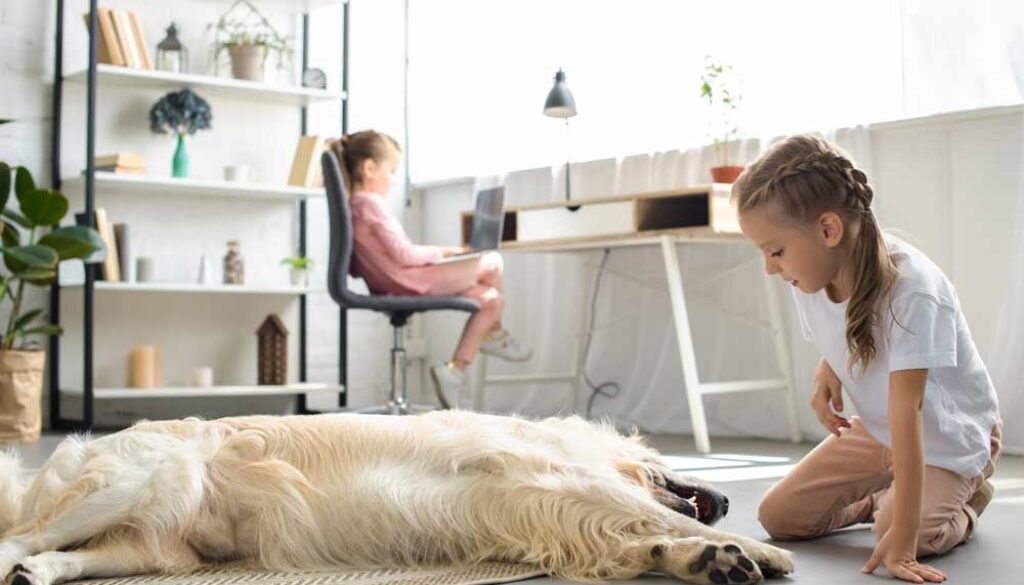 If you're someone who works from home, you know that it can be tough to stay motivated and focused throughout the day. One way to help make working from home more bearable is to get a dog!
How can a dog be good company if I work from home?
Dogs are social creatures and need interaction just like humans do.
There are a few things to consider when choosing a pet dog if you work from home. First, think about the size of your home and whether or not your dog will have enough space to run and play. If you live in a small apartment, for example, a large breed of dog might not be the best fit.
If you work long hours or odd hours, you'll want to make sure that someone is available to take your dog out for a walk or let them out into the yard to relieve itself.
Dogs are a big responsibility and require a lot of care. If you're not sure that you can commit to taking care of a dog, it might be best to wait until you're in a better position to do so.
If you do decide to get a pet dog, there are plenty of ways to make sure they're good company even when you're stuck working at home. Set aside sometime each day to play with your dog and give them lots of love and attention. Make sure their food and water bowls are always full and take them out for regular walks or runs. If possible, try to work from areas of the house where your dog can see and interact with you, such as in the living room or kitchen.
5 Top dogs to work from home with
Dogs are great companions and can provide much-needed breaks from work. But not all dogs are created equal when it comes to being good office mates. Here are five of the best dogs to keep when working from home.
So, What dog is the best for my home office?
It's partly a personal choice when choosing a dog to work with you in your home office. But, there are a few things to consider when making your decision.
Size
If your working space is small, you'll want to get a smaller dog breed. Breeds like Chihuahuas and Scotties are great breeds of dogs for small spaces.
Energy
If you're going to be spending a lot of time working, you'll want a dog that isn't too high in energy. Breeds like Basset Hounds and Bulldogs are calm, and won't run circles around you all day!
Shedding
Some dogs shed more than others. If you don't want dog hair all over your computer, you'll want to get a breed that doesn't shed much. Breeds like Poodles and Bichon Frises are great choices for low-shedding dogs. They are very smart as well!
So, the best dog to keep when working from home depends on your individual needs and preferences. But, there are a few things to keep in mind when making your decision… Size, energy level, and even the age of a dog are important factors to consider. Some people may prefer a dog that has already been trained while other people with more time on their hands may fancy an eight-week-old puppy. Choose a breed that fits your lifestyle and you'll be sure to find the perfect furry friend for your home office.